National Negro Health Week was started in 1915. Observed during the first week of April, it focused on educating black communities throughout America on methods of acquiring health care as well as informed students on proper health practices. Health Improvement Week evolved into the National Negro Health Week and was observed annually for 35 years.
The program was formed in response to the disturbing finding by the Tuskegee Institute, which highlighted the poor health of blacks during the early part of the 20th Century. Much of the black population lived in poverty in the rural south, and formal health care was almost nonexistent. Nutrition was also inadequate and in most cases, sanitation was poor.
During a meeting at the Tuskegee Negro Conference in 1914, founder of the Tuskegee Institute, Booker T. Washington, brought forth data that showed the economic costs of the poor health status of the black population across the United States. The government then instituted National Negro Health Week, which was in response to the findings.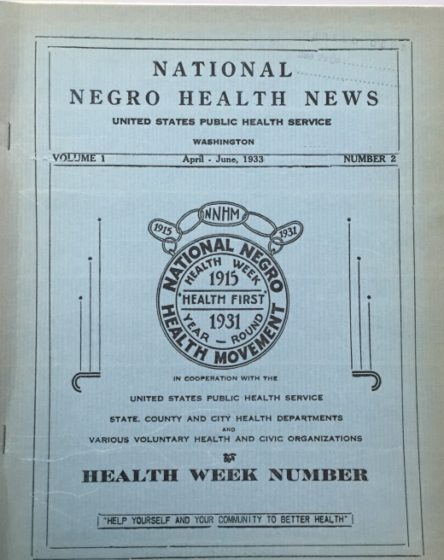 During the 1930s, the number of black women entering into the nursing profession increased. It was a field that had been dominated by white single women. The number of black women in the nursing profession steadily increased throughout the 20th century, and would eventually rise from just a few thousand in the beginning of the century to hundreds of thousands towards the end.
Although the National Negro Health Week ended over 50 years ago, the impact it had on the black community is still honored today.
sources:
National Negro Health Week to National Minority Health Month: 100 Years of Moving Public Health Forward
http://health-equity.pitt.edu/541/1/National_Negro_Health_Week.pdf