Oliver Lewis became the first jockey to win the Kentucky Derby, America's longest continuous sporting event, on May 17, 1875. His time of 2 minutes, 37.75 seconds also set an American record over the mile and a half distance (the Kentucky Derby became a 1.25 mile race in 1896). Here are some other incredible facts to know about Kentucky Derby Winner Oliver Lewis.
Oliver Lewis was born in 1856 in Fayette County, Kentucky, to Goodson and Eleanor Lewis. Very little is known about Lewis' early life.
In 1875, at the age of 19, he entered the inaugural Kentucky Derby by riding Aristide, a colt owned by H. Price McGrath and trained by Ansel Williamson, who was also black. This race was held on May 17 at the newly-opened Louisville Jockey Club race track. Lewis' mount Aristides was one of two horses entered in the race by owner H. Price McGrath in hopes of netting the $2850 prize money. However, it was the other horse—Chesapeake, ridden by William Henry—that was expected to win. Lewis's role in the race was to force the pace so that Chesapeake could take the lead when the rest of the field tired.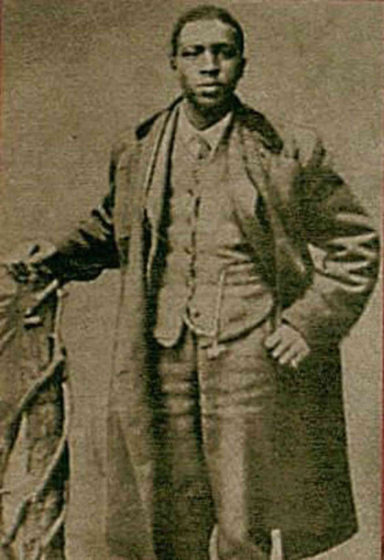 Nevertheless, as the riders and horses entered the final stretch, Aristides and Volcano were out in front and Chesapeake was trailing the pack. Lewis, riding Aristides, won the race in front of 10,000 spectators by two lengths ahead of Volcano.
In the second racing season, Lewis and Aristides took second place in the Belmont Stakes, which is now the third race of the Triple Crown. Lewis' achievement in the opening year of what has become America's longest-running sporting event went almost unrecognized for over a century.
Lewis' career as a jockey did not last long. After a spell working as a day laborer, Lewis began providing notes on racing form to bookmakers and later became a bookmaker himself, a profession that was legal in the United States during that time. Lewis's methods of collecting data and compiling detailed handicapping charts have been likened to the systems used by the Daily Racing Form.
Lewis married, although his wife's name is unknown. The couple had six children, including James, who inherited his lucrative bookmaking business. Oliver Lewis died in Lexington, Kentucky, in 1924 at the age of 68.
source:
http://www.smithsonianmag.com/ist/?next=/history/the-kentucky-derbys-forgotten-jockeys-128781428/