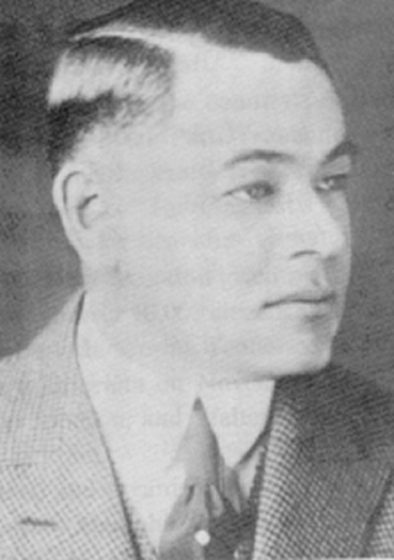 Robert Reed Church, Jr. was a prominent businessman and one of the most influential black leaders in Southern politics during the 1920s.
Church was born on October 26, 1885, in Memphis, Tennessee. He was the youngest son of a wealthy businessman. Church was educated at Morgan Park Military Academy in Illinois. After high school, he earned a B.A. from Oberlin College in Ohio and an M.B.A. from the Packard School of Business in New York. He also spent two years working on Wall Street.
When he returned to Memphis, he managed one of the family businesses, Church Park and Auditorium on Beale Street. Afterwards, he became a cashier at Solvent Savings Bank and Trust Company, a bank founded by his father. After his father died, he became the president of the bank in 1912.
In 1916, Church founded and financed the Lincoln League in Memphis, which was established to increase voter registration and participation among the city's black residents. He was convinced that one of the most effective ways for African Americans to gain political, social, economic equality was through being active participants in the political process.
In 1917, Church organized the Memphis Branch of the National Association for the Advancement of Colored People (NAACP), the first branch in the state of Tennessee. Two years later, Church was elected to the NAACP national board of directors in recognition of his growing national influence.
At the invitation of his close friend, A. Philip Randolph of the Brotherhood of Sleeping Car Porters, Church accepted a position on the board of the National Council for a Permanent Fair Employment Practices Committee. In 1944, he was elected chairman of the Republican-American Committee. During this time, about 200 black Republican leaders in more than 30 states pressured Republican congressmen to vote in favor of fair employment and other civil rights legislation. Robert Reed Church, Jr. died in 1952.
sources:
http://library3.tnstate.edu/library/DIGITAL/churchrj.htm
http://www.blackpast.org/aah/robert-r-church-jr-1885-1952