Orindatus Simon Bolivar Wall, also known as O.S.B. Wall,  was a businessman, lawyer, and Union Army officer. Wall was born on August 12, 1825, in Rockingham, North Carolina. He was the son of a planter, Stephen Wall, and his slave. Wall and his four siblings were manumitted in 1837 when their father sent them to the Harveysburg Black School in present-day Ohio.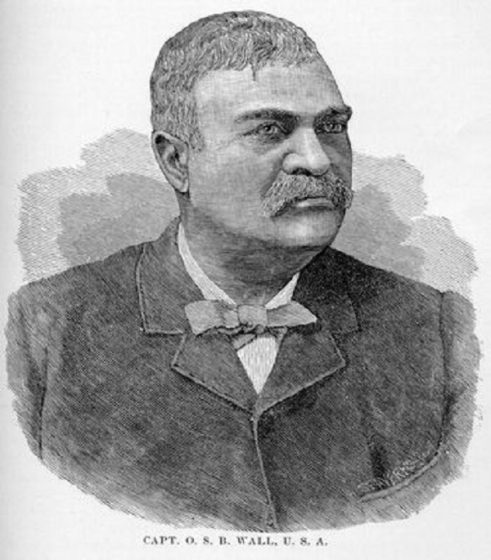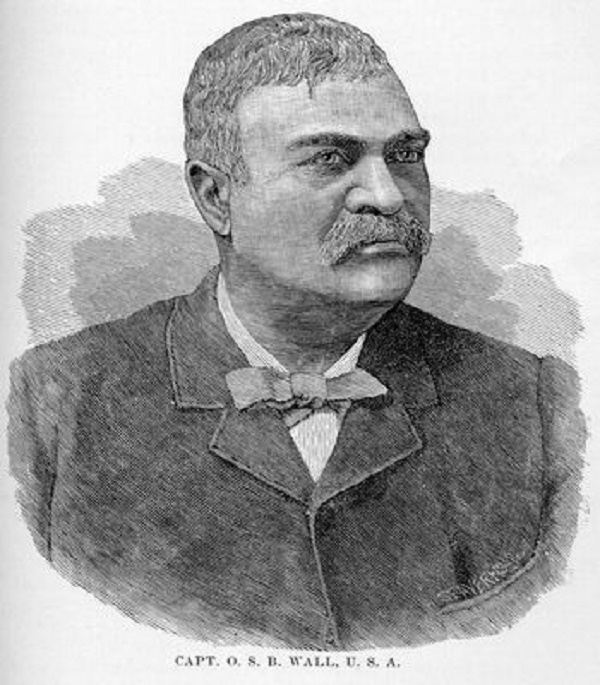 After finishing his primary education, Wall attended Oberlin College. Wall ultimately studied law under John M. Langston. After college, he opened a boot and shoemaking business. He married Amanda Thomas and they had eight children.
At the beginning of the Civil War, he and Langston raised recruits for the first black regiment of volunteers, which became the 104th Colored Infantry Volunteers. Wall was arrested and prosecuted for his part in the Oberlin-Wellington Rescue.
He was recruited for the Union Army and was commissioned as a captain, the first black man to achieve that rank in the regular U.S. Army. He was detailed to Charleston, South Carolina, as provost marshal and served until the end of the war. He received an honorable discharge in February 1865.
After the Civil War, the Walls moved to Washington, D.C. The couple both played active political roles during the Reconstruction era. He graduated from Howard Law School and practiced law, being appointed by President Ulysses S. Grant as the first black justice of peace in the city.
He eventually established his own law practice in Washington, D.C., and held offices such as magistrate of police precinct, representative in District legislature, notary public, and justice of the peace. In April 1890, he reportedly suffered a stroke while in court and was carried to his home. He never fully recovered and died on April 26, 1891.
sources:
http://aaregistry.org/historic_events/view/orindatus-wall-born
https://en.wikipedia.org/wiki/Orindatus_Simon_Bolivar_Wall