Cherlynne Theresa "Lynne" Thigpen was a pioneer actress, best known for her role as "The Chief" in various Carmen Sandiego television series.
Thigpen was born in Joliet, Illinois, on December 22, 1948. Thigpen obtained a degree in teaching and taught high school English while studying theatre and dance at the University of Illinois.
She moved to New York City in 1971 to begin her acting career on stage. Thigpen had a long and prolific theater career, and appeared in numerous musicals including Godspell, The Night That Made America Famous, and The Magic Show.
Thigpen also had an extensive career a television and film actress. She was nominated for six Daytime Emmy Awards, five of which were for her work on Where in the World is Carmen Sandiego? In 1997, she won a Tony Award in 1997 for portraying Dr. Judith Kaufman in the Broadway production of An American Daughter. Her voice is featured on over 20 audiobooks, many of which were works related to socially relevant themes, such as novels by Toni Morrison and Virginia Hamilton.
She was also known for playing the role of Luna in the television show, Bear in the Big Blue House. She had a role in Shaft, alongside Samuel L. Jackson, as Carla Howard, the murder victim's mother. She also played the Second President of the World Congress in Bicentennial Man. Her last film was Anger Management, which was released a month following her death.
Thigpen died in 2003 of a cerebral hemorrhage. Her death led to a three-year hiatus of Bear in the Big Blue House, and a planned film version of the series was put on hold. Thigpen was posthumously nominated for a Daytime Emmy Award for voicing Luna the moon in Bear in the Big Blue House, but she lost to Jeff Corwin.
Her friends and family established a non-profit foundation, The Lynne Thigpen – Bobo Lewis Foundation, to mentor young actors and actresses and help them survive and succeed in New York theater. Lynne Thigpen Elementary School in her hometown of Joliet, Illinois, was named in her honor.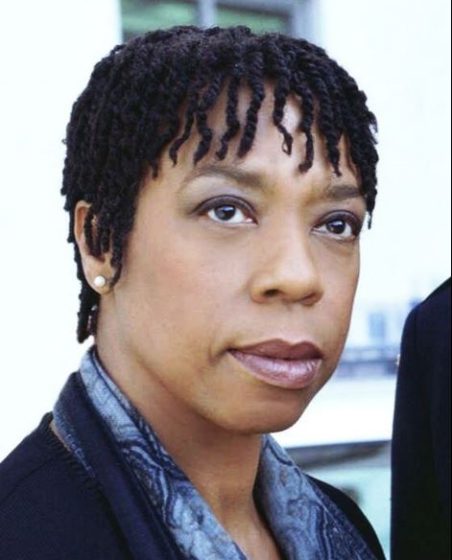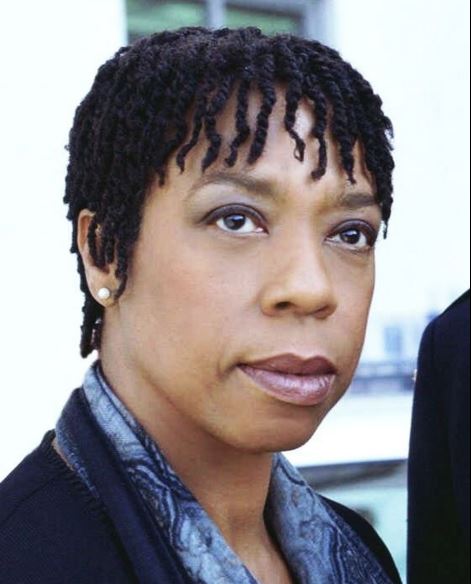 sources:
http://www.imdb.com/name/nm0858106/bio
http://aaregistry.org/historic_events/view/lynn-thigpen-actress-many-roles