Legendary Jamaican reggae musician and songwriter, Bob Marley died on this day, May 11, 1981. He was born Robert Nesta Marley on February 6, 1945, on the farm of his maternal grandfather in Nine Mile, Saint Ann Parish Jamaica.
At the age of 12, Marley left Nine Mile with his mother to live in Kingston. He began his musical in 1963 with the group "The Wailers," and the group went on to release some of the greatest reggae hits of all-time.
After the group had disbanded, Marley pursued a solo career and released his first album "Exodus in 1977." His status quickly jumped to one of the "world's best-selling artists of all-time." He also recorded songs, "Judge Not,"One Cup of Coffee," "Do You Still Love Me?" and "Terror,"  at Federal Studio for then local music producer Leslie Kong.
In 1978, Marley released the album Kaya, which included the hit singles "Is This Love" and "Satisfy My Soul." He committed his life to Rastafari and infused his music with a sense of spirituality to it. Marley has been considered one of the most influential musicians of all time and helped popularize reggae music across the world. Unfortunately, Marley's life was cut short he was diagnosed with a type of malignant melanoma in 1977 and later died May 11, 1981, he was just 36.
Marley was posthumously inducted into the Rock and Roll Hall of Fame in 1994; in December 1999, his 1977 album "Exodus" was named Album of the Century by Time Magazine and his song "One Love" was designated Song of the Millennium by the BBC.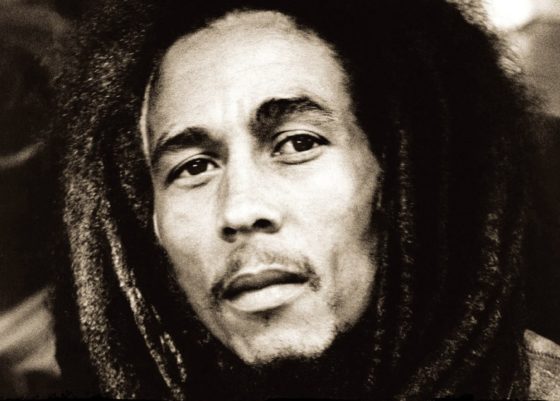 source:
http://www.bobmarley.com/history/
http://www.biography.com/people/bob-marley-9399524
https://rockhall.com/inductees/bob-marley/bio/