Juan Roque arrived in Mexico as a slave but died a very rich and very respected man. Sometime prior to 1600 he arrived in the New Spain territory of Mexico. Roque is known less for his life in slavery and more for his role in the Black Catholic community. He is especially known for the will he left behind in 1623. This is because of the uncommon practice of Black people leaving wills during Spanish rule. It also pointed to the amount of wealth a Black person would amass at the time.
JUAN ROQUE'S BURIAL
Of his burial request, his funeral was to be an event of sorts and not merely a family and friends affair. He also wanted to be buried under either under the Santisima Veracruz Church or the Hospital of Our Lady of Immaculate Conception. Roque also wished that the groups he belonged to accompany his body to burial. He wanted a large number of Masses–55 to be exact–to be sung at various churches in Mexico City. In addition to this, 25 were to be sung for his deceased wife Isabel de Herrera.
HIS PROPERTY HOLDINGS
The will details property owned by Roque and property that was to be given to the Zape Confraternity. For those not familiar with some religious practices, the confraternity is made of lay people of a Christian community or a church who carry out various works to promote Christian values. Juan Roque's property value would allow for the confraternity to continue its works in Mexico City.
Finally, his daughter was to get a chunk of the estate. While he was a slave who later gained freedom, his wife, and daughter Ana Maria's mother, was born a free Black woman. Also since he and Isabel were married Catholic she was his legitimate daughter. There were a lot of things here to ensure Ana Maria and the Black Catholic community of Mexico City was taken care off after Roque passed.
Making sure that his family and those of the Zape Confraternity were recognized as free was very important because of legal issues with Roque properties around San Hipolito. It served as a kind of fail-safe in case Ana Maria didn't have children upon her death–which was the case.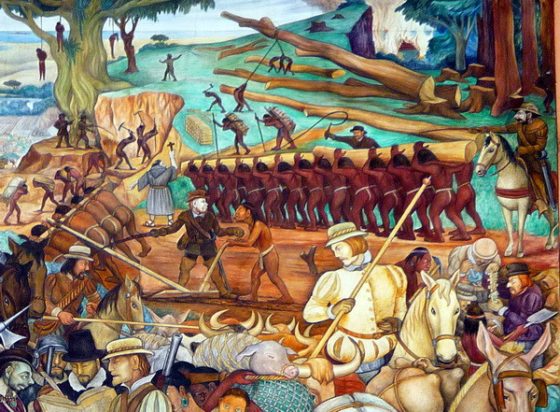 SOURCE: https://en.wikipedia.org/wiki/Juan_Roque_(Zape_Confraternity)