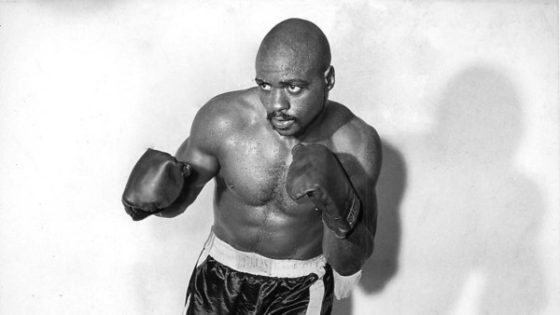 Rubin "Hurricane" Carter was a middleweight boxer who was wrongfully convicted of murder and later released following a petition of habeas corpus after spending 20 years in prison.
Carter was born on May 6, 1937, in Clifton, New Jersey. He was one of seven children. While in his youth, he acquired a criminal record and was sentenced to a juvenile reformatory for assault and stabbing man. He later escaped from the reformatory in 1954 and joined the Army. After completing Infantry basic training in South Carolina, he was sent to West Germany. It was in Germany, Carter found his love for boxing. He was discharged in 1956 and declared unfit for service by court martials. Shortly after being discharged, he was convicted for the two muggings and sent to jail.
After being released from prison in 1961, Carter became the professional boxer. Standing at 5ft 8in tall, he was shorter than the average middleweight. His aggressive style and punching power (resulting in many early-round knockouts) drew attention, establishing him as a crowd favorite and earning him the nickname "Hurricane." He fought six times in 1963, winning four and losing two. Carter fought against middleweight contenders, Florentino Fernandez, Holley Mims, Gomeo Brennan, and George Benton, making the world take notice of his boxing skills.
On June 17, 1966, at approximately 2:30 a.m., two men entered the Lafayette Bar and Grill at East 18th Street at Lafayette Street in Paterson, New Jersey, and began shooting. The bartender, James Oliver, and a male customer, Fred Nauyoks, were killed instantly. A severely wounded female customer, Hazel Tanis, died almost a month later, having been shot in the throat, stomach, intestine, spleen and left lung, and having her arm shattered by shotgun pellets. A third customer, Willie Marins, survived the attack, despite a gunshot wound to the head that cost him the sight in one eye. During questioning,  Willie Marins and Al Bello told police that the shooters had been black males, though neither identified Carter or John Artis.
Hours before the triple murder, Carter was searching for guns that he had lost a year earlier. Carter was driving a white Dodge Polara, which was notable for its out-of-state license plate with a blue background and gold lettering and taillights with butterfly-shaped aluminum decoration.Ten minutes after the murder, police stopped Carter's car. The police, who were searching for a vehicle with three occupants, let Carter go. Minutes later, the same police officers solicited a description of the getaway car from eyewitness Al Bello.
Carter was stopped again by police and taken along with another occupant of the car, John Artis, to the scene of the crime. No fingerprints were taken at the crime scene and Carter nor Artis were tested for gunshot residue. However, upon searching the car, police found a live .32 caliber pistol round under the front passenger seat and a 12-gauge shotgun shell in the trunk. Firearms Identification later established that the murder weapons had been a .32 caliber pistol and a 12-gauge shotgun. Both Carter and Artis were arrested.
At the 1967 trial, Carter was represented by well-known attorney Raymond A. Brown. Brown focused on inconsistencies in some of the descriptions given by eyewitnesses Willie Marins and Al Bello. The defense also produced a number of alibi witnesses who testified that Carter and Artis had been in the Nite Spot (a nearby bar) at about the time of the shootings. Both men were convicted. Prosecutors sought the death penalty, but jurors recommended that each defendant receive a life sentence for each murder. Judge Samuel Larner imposed two consecutive and one concurrent life sentence on Carter, and three concurrent life sentences on Artis. Although Bello and Bradley recanted their identifications of Carter and Artis, Judge Samuel Larner denied the motion for a new trial on December 11, saying that the recantations "lacked the ring of truth." Muhammad Ali lent his support to the campaign, and Bob Dylan co-wrote (with Jacques Levy) and performed a song called "Hurricane" (1975), which declared that Carter was innocent.
After finally getting a second trial and again being convicted with the same sentencing, Carter's attorneys filed a petition for a writ of habeas corpus in federal court. In 1985, Judge Haddon Lee Sarokin of the United States District Court for the District of New Jersey granted the writ, noting that the prosecution had been "predicated upon an appeal to racism rather than reason, and concealment rather than disclosure," and set aside the convictions. Carter, 48 years old, was freed without bail in November 1985.
Carter lived in Toronto, Ontario, where he became a Canadian citizen, and was executive director of the Association in Defence of the Wrongly Convicted (AIDWYC) from 1993 until 2005. Carter died on April 20, 2014.
sources:
http://www.graphicwitness.com/carter/jury.html
http://www.telegraph.co.uk/news/obituaries/10778176/Rubin-The-Hurricane-Carter-obituary.html