The Angola 3 were sent to the Louisiana State Penitentiary also know as Angola in 1971. The three were convicted at the time for armed robbery. #Albert Woodfox, #Robert King, and #Herman Wallace were later put into solitary confinement in 1972 for the murder of a white prison guard. Woodfox escaped from a Louisiana courthouse during his sentencing for armed robbery and joined the #Black Panther Party, and was later recaptured. As members of the prison's chapter of the Black Panthers, Wallace and Woodfox became activists seeking to improve conditions in Angola. They helped organize petitions and hunger strikes to protest segregation within the prison, and to end widespread rape and violence.
In 1972, Woodfox and Wallace were convicted for stabbing and murdering 23-year-old prison guard Brent Miller. It is believed that King was also involved in the murder, but he was never charged. Physical evidence nor any type of DNA could link Woodfox and Wallace to the crime. Supposedly, evidence in the case was lost and the testimony of the main eyewitness  was discredited. Racial discrimination, misconduct by the prosecution, and inadequate defense, state and federal judges overturned Woodfox's conviction three times while Wallace's case was up for review before the federal courts.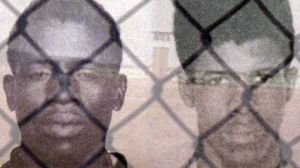 Later in 1997, former Black Panther member Malik Rahim, of Common Ground Collective launched an investigation into the case to find out about the men's incarceration. Questions were raised about the trials of the men and as a result King was released in 2001 and had spent the less of the three men in solitary confinement at 29 years. King's conviction was overturned and he pleaded guilty to a lesser conspiracy to commit murder charge. Woodfox and Wallace remained in prison at Angola prison and continued working to get released. The three-member group and their supporters say the men were targeted for solitary confinement for joining the Black Panther Party and advocating prison reform.
International campaigns and human rights activists had been lobbying for years for the release of the three members of the Angola 3, arguing that solitary confinement for such long periods of times amounted to torture and that the men were Black "political prisoners" from the Civil Rights era.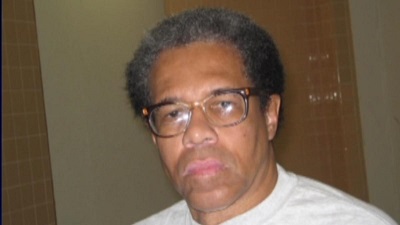 Woodfox, who is now 68 years old, is the last of the three in solitary confinement. After spending over 40 years alone, Woodfox has been the longest serving solitary confinement inmate in the country. His case has drawn international condemnation, with activists calling his treatment an act of torture.  A federal judge ruled on June 8,2015 that Albert Woodfox, still incarcerated, should be immediately released from prison after spending over 40 years in solitary confinement. But the very next day, a higher court issued a stay, delaying justice for the man.
Update: A recent ruling on November 9, 2015 is that Woodfox can stand trial a third time for the 1972 murder. For now, Woodfox will remain in prison.
source:
http://angola3.org/the-case/
http://news.nationalpost.com/news/last-angola-3%E2%80%B2-prisoner-can-be-tried-a-third-time-appeals-court-says-he-stays-in-jail-for-now