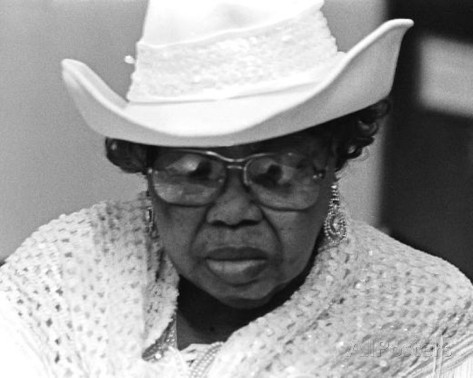 Sippie Wallace was a singer, songwriter, and pianist. Best known for her jazz and blues repertories, she played the black vaudeville circuit in the 1920s. She made almost 50 records for the Okeh label, which specialized in jazz and blues, or "race" music, as it was referred to during that time.
Wallace was born as Beulah Belle Thomas on November 1, 1898, in the Delta lowlands of Jefferson County, Arkansas; she was one of 13 children.
Her family was a musical family: her brother George W. Thomas became a notable pianist, bandleader, composer, and music publisher; another brother, Hersal Thomas, was a pianist and composer.
As a young girl, she moved with her family to Houston, Texas. During this time, she sang and played the piano in Shiloh Baptist Church, where her father was a deacon. However, in the evenings, she and her siblings would sneak out to tent shows. By the time she was in her mid-teens, they began playing in the shows. By performing in various Texas shows, she was able to build a solid following as a spirited blues singer.
Wallace moved to Detroit in 1929, and became an accomplished gospel musician serving as a singer, organist, and choir director at Leland Baptist Church. She recorded an album, Women Be Wise, on October 31, 1966, in Copenhagen, Denmark, with Roosevelt Sykes and Little Brother Montgomery playing the piano. In 1966, she also recorded Sings the Blues, on which she accompanied herself on piano on the title song.
She was inducted into the Michigan Women's Hall of Fame in 1993, and remained in Detroit until her death in 1986.
sources:
http://redhotjazz.com/wallace.html
http://www.encyclopedia.com/people/literature-and-arts/music-popular-and-jazz-biographies/sippie-wallace