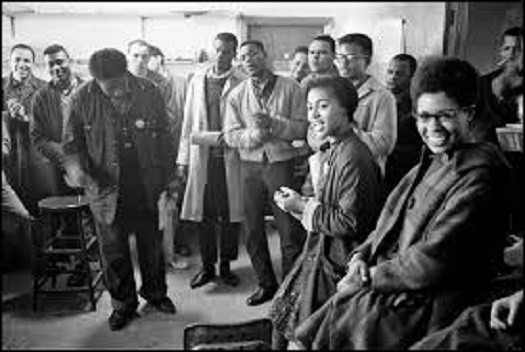 John W. Hardy, an active member of SNCC during the sixties. Hardy worked to establish a voter registration school in 1961 at Mount Moriah Baptist Church in Walthall County.
Hardy was pistol whipped by the Election Registrar in Walthall after attempting to help several local black residents. The assault resulted in Hardy being charged with "inciting a riot"and "resisting arrest,"but he was later released from jail.
"My involvement in the struggle started in Nashville, TN with the NAACP and SNCC from 1957 until 1964. I participated in the lunch counter sit-ins, freedom rides, voter registration schools, field recruitment, fund raising, community organizing and worked on the SNCC Student Voice newsletter with Julian Bond. In 1961 I went to Mississippi to join Bob Moses, Reginald Robinson and Marion Berry to open SNCC Voter Registration Training Schools.
In Walthall County, Tylertown, Mississippi while attempting to register several older black residents (members of our training classes), I was pistol whipped by the Election Registrar John Q. Woods and ordered to leave his office and Mississippi. A short time later I was arrested by the Sheriff and charged with obstruction of justice, resisting arrest, contributing to the delinquency of minors, etc.
I was later released on bond and smuggled out of Mississippi. When I returned for the hearing I was represented by John Doar of the US Justice Department. Please, see case sited below for more details." -John W. Hardy

sources:
See United States of America, Appellant, v. John Q. Woods et al., Appellees No. 19237 UNITED STATES COURT OF APPEALS FIFTH CIRCUIT 295 F.2d 772; 1961 U.S. App. LEXIS 3339 October 27, 1961
http://www.crmvet.org/vet/hardyj.htm