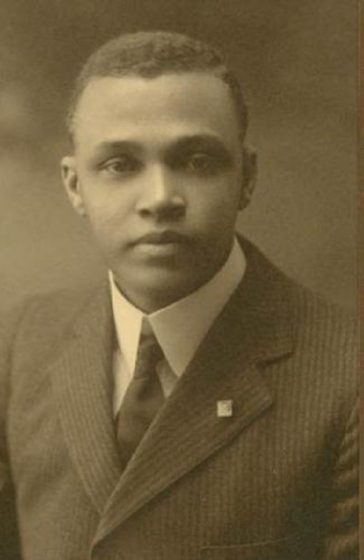 St. Elmo Brady was a leading African American science educator and the first black man to receive a doctorate in chemistry in the United States.
Brady was born in Louisville, Kentucky, the eldest of three children. At the age of 20, he left home to attend Fisk University, an all-black college in Nashville, Tennessee, where he was encouraged by his chemistry teacher, Thomas Talley. When Brady graduated with his bachelor's degree in 1908, he took a teaching position at Tuskegee Normal and Industrial Institute (now Tuskegee University) in Alabama, which was established by Booker T. Washington. Both Washington and the agricultural chemist George Washington Carver were mentors to the young Brady.
After four years at Tuskegee, he received a graduate scholarship to the University of Illinois, where he earned a master's degree in chemistry in 1914 and his doctorate in 1916.
While at the University of Illinois, Brady became the first African American admitted to Phi Lambda Upsilon, the national chemistry honor society.
After completing his studies, he returned to teaching at Tuskegee in 1916, this time heading up the science division. Four years later, seeking better research facilities, he headed north to Howard University in the nation's capital, where he was appointed chemistry department chair.
Brady remained at Fisk for 25 years, developing the undergraduate curricula and founding the first-ever graduate chemistry program at a black college. Talley-Brady Hall on the Fisk campus is named for these two pioneers in science education. He later returned to Washington, DC where he died in 1966.
sources:
https://chemistry.illinois.edu/node/193
http://www.blackpast.org/aah/brady-saint-elmo-1884-1966