Irene Morgan was born in 1917 in Baltimore, Maryland, and was raised as a Seventh-day Adventist. She became a native of Gloucester County, Virginia, and often would travel back to Maryland.
In 1944, Morgan was traveling by Greyhound bus from the Old Hayes Store in the county to Baltimore, Maryland. A short time after riding other passengers began to board, the driver ordered Morgan and another black passenger to give up their seats so whites passengers could be seated. Morgan refused to move, so the driver warned he would have her arrested. He pulled into Middlesex County to summon the sheriff. When the sheriff boarded the bus with a warrant, Morgan threw the warrant out the window and kicked him. She was arrested and jailed.
She later enlisted the help of the State Conference of the NAACP and appealed through the local, state, and Supreme courts. She was represented by lawyers Thurgood Marshall and William Hastie, who argued that "Virginia's segregation law was an undue burden on interstate commerce." The Supreme Court ruled in Morgan's favor in 1946. There was also a song written afterward, "You don't have to ride Jim Crow, 'cause Irene Morgan won her case!"
However, the victory did not last very long. Bus companies began to create their own Jim Crow rules. The unconstitutional practice of racially segregated seating on interstate buses continued throughout the Deep South, prompting CORE to organize the Freedom Rides in 1961 in an effort to gather national attention towards the issue.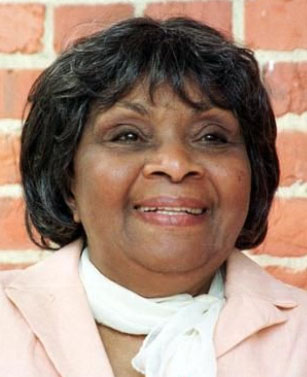 Morgan had two children, a son and a daughter, with first husband, Sherwood Morgan Sr., who died in 1948. She then married Stanley Kirkaldy, with whom she ran a child-care center in Queens, New York. At the age of 68, Morgan received her bachelor's degree from St. John's University, and five years later, she earned a master's degree in Urban Studies from Queens College. Morgan died in 2007, she was 90.
sources:
http://www.lva.virginia.gov/public/trailblazers/2012/?bio=morgan
http://msa.maryland.gov/msa/educ/exhibits/womenshall/html/kirkaldy.html