Director and television producer Stan Lathan was born on July 8, 1945, in Philadelphia, Pennsylvania. He was the youngest of three children and attended public school in Philadelphia.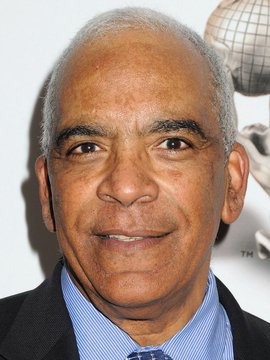 Lathan went on to attend Pennsylvania State University where he earned his B.A. degree in 1967. He began his directing career with the PBS series, Say Brother, he then began directing episodes of Sesame Street alongside film director William Greaves.  He later directed hit shows such as "The Redd Foxx Show," "Hill Street Blues," "Martin," and "Miami Vice."
Lathan went on to become the executive producer and director of the HBO series, "Russell Simmons Presents Def Poetry," and served as the co-creator of "Russell Simmons' Def Comedy Jam." Lathan and Simmons developed the "Russell Simmons Presents" brand and received a Peabody Award for "Russell Simmons Presents Def Poetry." The same year, they produced—and Lathan directed—"Russell Simmons' Def Poetry Jam on Broadway." The show won a Tony Award for Best Special Theatrical Event and has since toured both domestically and internationally.
In 2008, Lathan was the creator and executive producer of "Brave New Voices," a seven-part docu-reality series for HBO. As a follow-up, in 2009, Lathan staged and directed "An Evening of Poetry, Music and Spoken Word," hosted by President Barack Obama and Michelle Obama in the White House.
Lathan was honored with four NAACP Image Awards and The National Association of Black Owned Broadcasters Award for his achievements. Lathan served on the Board of Directors of the RUSH Philanthropic Arts Foundation and on the Board of Visitors for the School of Communications at Pennsylvania State University. He is also the father to actress Sanaa Lathan.
sources:
https://en.wikipedia.org/wiki/Stan_Lathan
http://www.famousbirthdays.com/people/stan-lathan.html
http://www.thehistorymakers.com/biography/stan-lathan-39