Reports of an assault by blacks on an elderly white woman were made in early September along the Aiken-Barnwell county line in South Carolina. Although the rumors were later proved unfounded, it was the perfect situation for the campaign mill in 1876, when South Carolina war hero Wade Hampton III and the Democrats were attempting to unseat Republican carpetbagger Daniel H. Chamberlain. Seemingly trivial incidents proved to conservatives that Republicans and their notions of racial equality only delivered lawlessness and disorder.
A warrant was issued for the arrest of the alleged blacks who caused the assault. This prompted the local black militia to gather for the protection of the accused. By September 16, white "gun clubs" and "rifle clubs" had mobilized in response, and the area around Ellenton in Aiken County was the setting for a deadly cat-and-mouse game that lasted several days.
The white "gun clubs" search the region around Ellenton from September 16 through September 19, looking for the attackers of the woman. No black citizens or any other blacks visiting the area were safe. Accounts indicate that field crews, families at home, evening political meetings, and even church gatherings were targets of white assailants. Only the intervention of the U.S. Army ended the killing spree. Fortunately for the hundred-or-so African Americans gathered at Rouse's Bridge on September 19, Captain Thomas Lloyd and units of the Eighteenth Infantry arrived just before hundreds of armed whites.
Lloyd negotiated a compromise with the leader of the gun clubs, A. P. Butler, which called on both of the unorganized armies to retire and disband. The human cost was high: at least two whites were dead, with three wounded, while estimates of the death toll among African Americans ranged from thirty to more than one hundred. Among the dead was state legislator Simon Coker, who was shot in the head while praying for mercy.
No prosecutions followed the Ellenton Riot at the state level (murder) or at the federal level (civil rights violations). As with the Hamburg Riot in July and the Cainhoy Riot the following October, such altercations only added fuel to an already heated political campaign.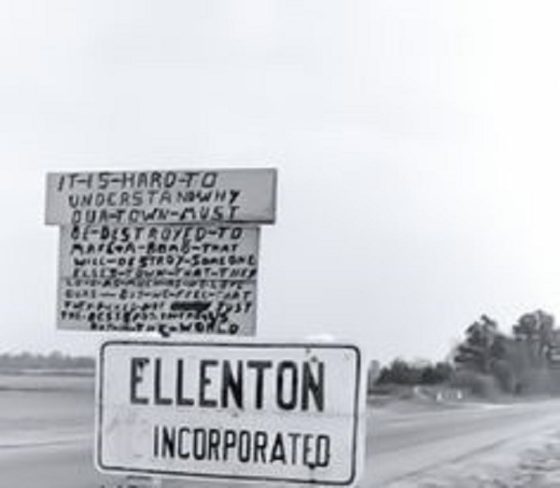 source:
https://en.wikipedia.org/wiki/Ellenton,_South_Carolina