State v. Negro Will, a celebrated 1834 North Carolina Supreme Court decision standing for the general proposition that if a slave in self-defense, under circumstances strongly calculated to excite passions of terror and resentment, kills his overseer or master, the homicide is not murder but manslaughter. Justice William Gaston wrote the opinion for a unanimous court.
In 1834, a slave who was known by no other name than "Negro Will" engaged in an altercation with his owner's slave foreman. The altercation was over the possession of a hoe.
Will broke the hoe and went to a nearby cotton mill to work. When the slave overseer, Baxter, heard what happened he grabbed up a loaded gun, jumped on his horse, and ordered the slave foreman to follow him with a cowhide whip. Will was approached by the men, attempted to run away, and ended up getting shot in the back. Nevertheless, Will did not give up. He continued to flee, but was quickly intercepted by Baxter. In the struggle between the two men, Will stabbed Baxter with a knife in the arm, which killed him.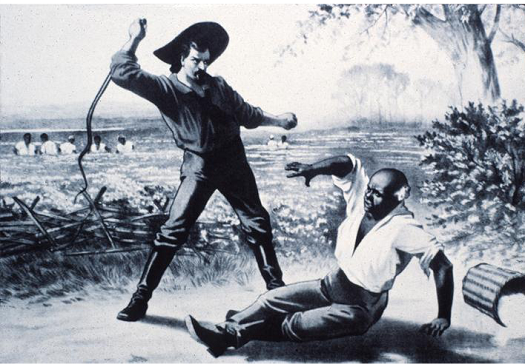 Will was found guilty of first-degree murder and sentenced to death. After investigating the matter, Will's owner became convinced that the slave had acted in self-defense under extreme provocation. Determined to see that Will received justice, the slave owner contracted two leading members of the bar, Bartholomew F. Moore, and George Washington Mordecai, to represent him. Battle paid Moore $1,000 to participate in the ordeal. Both Moore and Mordecai took Will's appeal to the state supreme court, where they were opposed by Attorney General J. R. Daniel.
In his oral argument before the supreme court, Moore demanded the law show a humane attitude toward Will. He maintained that Chief Justice Thomas Ruffin's 1829 decision in State v. John Mann, in which Ruffin had written that "the power of the master must be absolute in order to render the submission of the slave perfect," was abhorrent and at variance with prior case law. Although there was much disagreement with Moore on this point, the court unanimously reversed Will's conviction.
source:
http://ncpedia.org/state-v-negro-will