Lonoke County, Arkansas was a dreadful place for Black Americans during the latter part of 1897 and into the early part of 1898. During the summer, a black teacher-training school was ransacked, and one of the black teachers severely beat. In September, the teacher mentioned above was found dead. In February 1898, notices were put on the doors of all black residents warning them to get out of the county for fear of death. Several homes and schools that were occupied by black residents are believed to be the result of arson.
But, the trouble started dating way back to the Reconstruction. Many of the reports on the 1898 events refer to a prior incident, twenty or twenty-five years earlier, that was reportedly the cause of much of the trouble. "In November 1873, two black men stole hogs from a prominent farmer, Dock Eagle. Eagle, along with two of his relatives, and James Sullivan went after the men and later "took them in charge" and returned home. However, the two black men were able to escape; they informed their neighbors that the Ku Klux Klan had attacked them. The black men in the community assembled a posse consisting of thirty African Americans and set out to pursue their attackers. In the meantime, Eagle formed a posse to capture the thieves. Later, Eagle's posse unexpectedly encountered the group of African Americans. Shots exchanged, all three Eagle men died, and Sullivan mortally wounded."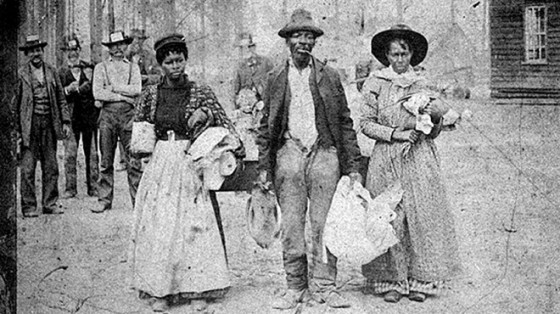 One of the men by the name of Dock Gray was able to escape and alert the county sheriff. The sheriff arrived with his posse and found bodies missing guns, horses, and valuables. A mob formed a search party to locate the black murderers, but the posse had trouble finding the group of men. Again, this is what is believed to have started the race riots. So, it is believed that the relatives of the murdered men carried out various race attacks avenge the murder of the Eagle men.
In June 1897, violence flared again when a white mob ransacked a black normal school and took Professor D. T. Watson into the woods, where they beat him severely. This incident apparently prompted an investigation by the Arkansas attorney general and the state superintendent of public instruction. A subsequent article in the Arizona Republican added the fact that "[t]he mob told the negroes that they wanted them to chop cotton; that they had education enough, and that normal schools were too much for negroes." By September, Watson was missing and had apparently been "mysteriously murdered."
There were many African Americans who packed up their families and moved out of Lonoke County, but there were others who had lived in the county for years and refused to leave.
source:
http://www.encyclopediaofarkansas.net/encyclopedia/entry-detail.aspx?entryID=7459