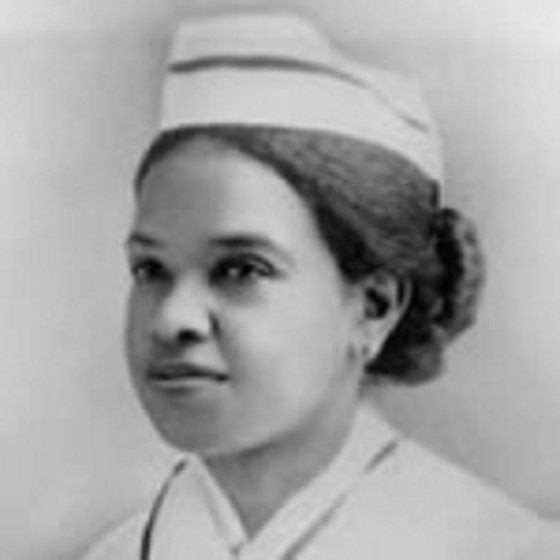 Anna DeCosta Banks became the first head nurse of the Hospital and Training School for Nurses, years later she served as the superintendent of nurses.
Banks was born on September 4, 1869, in Charleston, South Carolina, during the Reconstruction Era. She was the daughter of Samuel and Elizabeth DeCosta. She was educated in the Charleston Public Schools and graduated from Hampton Institute in Virginia in 1891. She later served as the school's head nurse before returning back to Charleston.
After returning to Charleston, she desired to fulfill her dream at the Hospital and Training School for Nurses. This hospital was organized for the purpose of training black nurses with a hospital of their own. After working as a head nurse, she subsequently became Superintendent of Nurses, serving for 32 years.
She trained countless young women to be nurses, but she also cared for numerous of impoverished African-American patients, charges to each patient covered only the cost of board and medicine. Through the years friends and organizations donated food and small financial contributions. Despite the hospital having lean years, the nurses managed to keep it operating.
When a new hospital was constructed at 25 Courtney Drive on the west side of Charleston, the name of the Hospital and Training School for Nurses was changed to McClennan-Banks Hospital. Dr. Alonzo McClennon had founded the original hospital in 1897. The McClennon-Banks Hospital closed in 1977.
Banks extended her services and worked as a private nurse for the Ladies Benevolent Society in Charleston.  Nurse Anna DeCosta Banks died on November 29, 1930. The members of the Benevolent Society paid her the following tribute, "All ages, classes, races called her blessed." For her service to the State of South Carolina a wing of the Medical University of South Carolina (MUSC) is named in her honor.
Sources:
http://waring.library.musc.edu/exhibits/mcclennanbanks/Banks.php
http://www.scafricanamerican.com/public/pdf/honorees/12004.pdf