Victoria Spivey, also dubbed as "Queen Victoria," was known as a woman who could do it all. She was a well-known blues singer, writer, pianist, and ukulele player. Spivey began her recording career at the age of 19.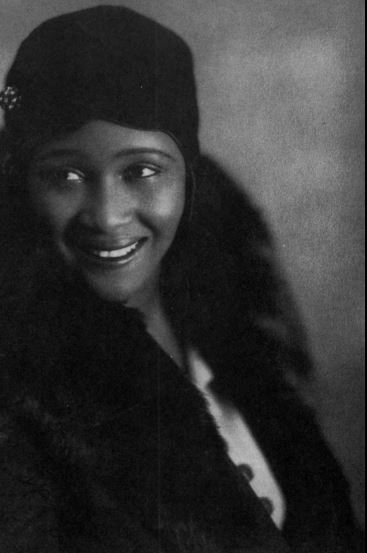 Spivey was born in Houston on October 15, 1906. She left home to work as a pianist in 1918 at the Lincoln Theater in Dallas. In the 1920s, she played in rough clubs throughout Galveston and Houston with Blind Lemon Jefferson.
Spivey wrote and recorded tunes like "TB Blues," "Dope Head Blues," and "Organ Grinder Blues" in the 1920s.
Spivey was not afraid to sing sexually suggestive lyrics, and this turned out to be a blessing nearly 40 years later in the sexual revolution of the 1960s and early '70s.
She recorded her first song, "Black Snake Blues," for the Okeh label and then worked as a songwriter at a music publishing company in St. Louis. In the 1930s, Spivey recorded for the Victor, Vocalion, Decca and Okeh labels. She also moved to New York City, working as a featured performer in a number of African-American musical revues, including the Hellzapoppin' Revue.
By the 1950s, Spivey had left show business and was only performing in churches. Spivey continued her recording career until well into the 1970s, performing at the Ann Arbor Blues and Jazz Festival in 1973 with Roosevelt Sykes.
Throughout the 1960s and 1970s, she had an influence on musicians as varied as Dylan, Sparky Rucker, Ralph Rush, and many others. In 1961, Spivey and jazz and blues historian Len Kunstadt launched Spivey Records, a low-budget label dedicated to blues, jazz, and related music. Through the label, they were able to record works by established artists, such as Otis Rush, Roosevelt Sykes, Big Joe Turner, Buddy Tate, and many others. Newer artists were also represented by the agency, including Luther Johnson, Brenda Bell, Washboard Doc, Robert Ross, Sugar Blue, Paul Oscher, and Larry Johnson. Victoria Spivey died in 1976.
sources:
http://www.allmusic.com/artist/MN0000218944/biography
http://aaregistry.org/historic_events/view/she-could-do-it-all-victoria-spivey