Abraham Lincoln Lewis was the founder of American Beach in Jacksonville, Florida, the only beach of its time that welcomed Black Americans and provided safe accommodations during the Jim Crow era. Established in the 1930s, the original area of the beach property was added to the US National Register of Historic Places in 2002 as being worthy of marker designation and historic preservation.
The American Beach was founded in 1935 by the Afro-American Life Insurance Company. Due to Jim Crow laws, African Americans were not allowed on many of the beaches throughout Florida. The 33-acre beachfront area became a thriving vacation spot throughout the 1930s, 40s, and 50s. During the summer, the beach was filled with families, children, and churches, as they partook of hotels, restaurants and other amenities in the area.
In addition to providing access to the beach for Black people, the original investors allowed residents to be able to establish resort, retirement homes, and businesses on the beach. Many of Florida's first millionaires built homes and lived in the area.
Lewis was born in Madison, Florida in 1865, the same year that the Civil War ended. Along with his business partners for the beach property, he had a vision that the resort would symbolize success, self-sufficiency, and respectability for middle-class Black families.
Apart from American Beach, Lewis made several contributions to African American society. He was one of the founders of the Negro Business League and the National Negro Insurance Association. Lewis also contributed to several HBCUs, such as Jacksonville's Edward Waters College and Bethune-Cookman College. Lewis died in 1947.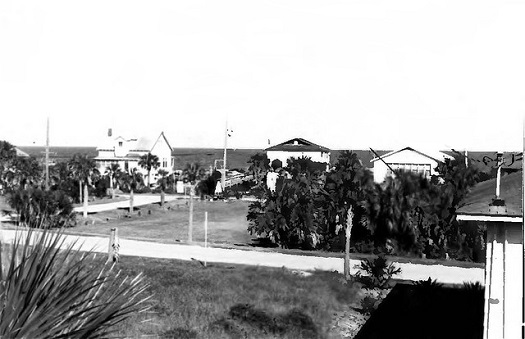 source:
http://www.blackpast.org/aah/american-beach-jacksonville-florida-1936