Frank Smith, Jr., a civil rights activist and politician in Washington, D.C., is most recognized as the first person associated with the Student Nonviolent Coordinating Committee (SNCC) to be sent Mississippi to register voters.
Smith was born in Newnan, Georgia, on September 17, 1942. He attended Morehouse College, where he first developed his appetite for activism. During this time, he participated in Rich's Department Store boycotts in Atlanta, and worked with other students to found the SNCC.
After he relocated to Holly Springs, Mississippi, Smith worked some of the most brutal and racist counties in the state. Smith also travelled throughout the nation with Frank Soracco, another SNCC worker, to raise funds for the Mississippi Freedom Party and for his friend and colleague, Fannie Lou Hamer, to attend the 1964 Democratic National Convention.
Smith was also one of the few SNCC workers employed in the original Head Start program, which was based in Jacksonville, Mississippi, in the heart of the Mississippi Delta
After leaving Mississippi, Smith relocated to Washington, D.C., where he continued his service to communities. He was elected to the D.C. Board of Education in 1979, and subsequently to Council of the District of Columbia in 1982, where he served for sixteen years. His work focused on housing and economic development.
While on the Council, he served as chair of the Housing and Economic Development Committee, the Metropolitan Washington Area Transportation Authority and the Baseball Commission.
Decades after he left the South, Smith helped establish the African-American Civil War Memorial and Museum in Washington, D.C., which honors the war's 209,000 black fighters. As the only national memorial that honors the colored troops who fought in the Civil War, it is one of the most unique memorials in the nation's capital.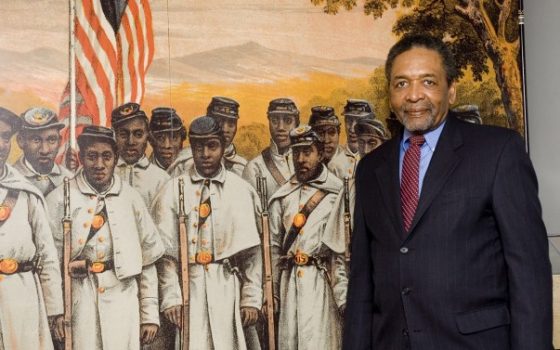 sources:
http://www.thehistorymakers.com/biography/frank-smith-40
http://tsdmemphis.com/news/2016/mar/03/civil-war-civil-rights-frank-smith-jr-lives-black-/