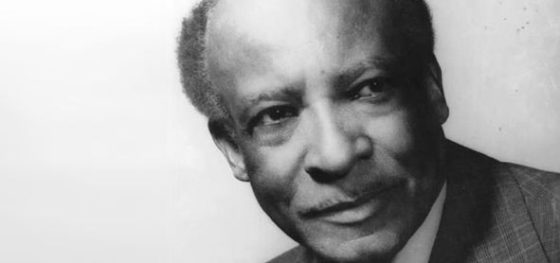 William Levi Dawson was a composer, choir director, and professor specializing in black religious folk music.
Dawson was born on September 26, 1899, in Anniston, Alabama to Eliza Starkey and George Dawson, the first of their seven children. His father, a former slave, was an illiterate day laborer. He attended the Horner Institute of Fine Arts where he received a Bachelor of Music. Dawson also studied at the Chicago Musical College with professor Felix Borowski, and then at the American Conservatory of Music where he received his master's degree.
Dawson's career began at a very young age. It was early on in his compositional career that his Trio for Violin, Cello and Piano was performed by the Kansas City Symphony Orchestra. Besides chamber music, he is also known for his contributions to both orchestral and choral literature. His best known works are arrangements and variations on spirituals; his Negro Folk Symphony of 1934 garnered a great deal of attention at its world premiere, held by Leopold Stokowski conducting the Philadelphia Orchestra.
Dawson began his teaching career in the Kansas City public school system, which later followed a tenure with the Tuskegee Institute from 1931–1956. During this period, it was he who appointed a large number of faculty members that later became well known for their work in the field. Additionally, Dawson also developed the Tuskegee Institute Choir into an internationally renowned ensemble; they were invited to sing at New York City's Radio City Music Hall in 1932 for a week of six daily performances. Dawson's arrangements of traditional African-American spirituals are widely published in the United States and are regularly performed by school, college and community choral programs.
He was elected to the Alpha Alpha Chapter of Phi Mu Alpha Sinfonia, the music fraternity in 1977. William Levi Dawson died at age 90, in Montgomery, Alabama.
sources: