Willie McGee was put to death by electrocution a few minutes past midnight on May 8, 1951, on the courthouse lawn in Laurel, Mississippi for the alleged "rape" of a farmer's wife with whom he was having a consensual affair.
The U.S. Supreme Court rejected his death penalty appeal. McGee was publicly executed in a "traveling" electric chair with an audience of about 1000 people watching. There is a radio recording of the execution where you can hear the crowd's celebration at the moment of McGee's death.
In 1945, McGee was arrested for the alleged rape of Willette Hawkins, a 32-year-old white housewife. As was typically the case, he was tried within a few weeks. He was convicted by an all-white jury after less than three minutes of deliberation and sentenced to death.
During that time, a disproportionate number of black men were executed in the state for rape. No white men had been executed for raping black women.
After McGee's conviction, he was defended by the Civil Rights Congress (CRC), which mounted a public campaign as well as filed legal appeals of his case. Attorney Bella Abzug represented his appeals in Mississippi and the Supreme Court in one of the first civil rights cases of her legal career.
The CRC won two new trials and numerous stays of execution. McGee was convicted again each time and sentenced to death. At the third trial, he said that he and Hawkins had been having an affair and that the sex was consensual. This made no difference to the outcome. Ultimately, Magee was put to death.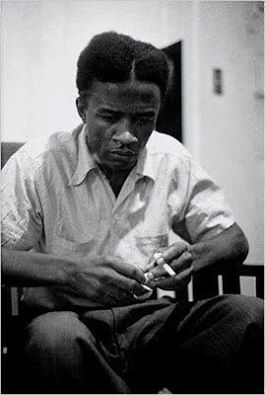 The night before McGee was electrocuted in 1951, he wrote a farewell letter to his wife Rosalie:
Tell the people the real reason they are going to take my life is to keep the Negro down…. They can't do this if you and the children keep on fighting. Never forget to tell them why they killed their daddy. I know you won't fail me. Tell the people to keep on fighting.
source:
https://en.wikipedia.org/wiki/Willie_McGee_%28convict%29