Clarence Franklin was born in 1915 in Sunflower, Mississippi. He never completed grade school and was greatly influenced by the church, which represented the only major black social institution.
Born in Mississippi, January 22, 1915, C.L. Franklin entered the ministry when he was fourteen. After making the decision to devote his life to becoming a minister, Rev. Franklin moved to Detroit where founded the New Bethel Baptist Church. Known to be a charismatic speaker and preacher, and his singing voice, he was one of the first ministers to place his sermons on records and later broadcast them on the radio on Sundays. His fame grew and he became known as the man with the "Million Dollar Voice", the gifted preacher who moved his audience.
Franklin was also recognized as a civic leader and most remembered for his organizing of the Freedom March in Detroit that not only attracted about 500,000 marchers but also featured Martin Luther King who debuted his "I Have A Dream" speech to the assembled crowds.
Franklin is perhaps best remembered as Aretha Franklin's father, he was also one of America's most famous preachers and civil rights activists. On June 10, 1979, Franklin was shot twice during an attempted robbery at his home in Detroit. He remained in a coma for five years until his death in July 1984.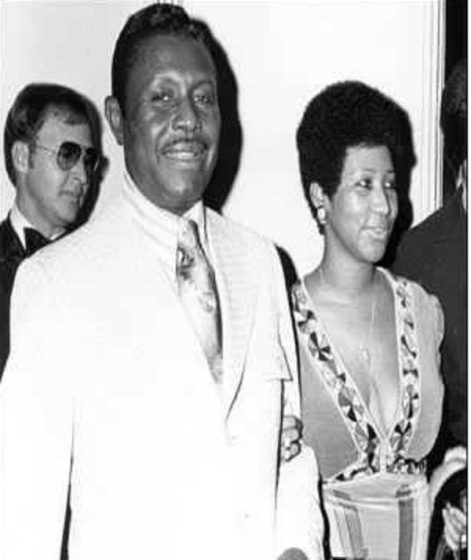 source:
https://detroithistorical.org/learn/encyclopedia-of-detroit/franklin-clarence-lavaughn
http://museum.msu.edu/museum/tes/gospel/franklin.htm
https://en.wikipedia.org/wiki/C._L._Franklin