Here are ten incredibly wealthy African women you need to know.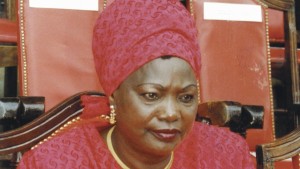 Mama Ngina Kenyatta, Kenya
Source: Land, Banking, Media
Mama Ngina Kenyatta is a widow of Kenya's first president, Mzee Jomo Kenyatta. New findings reveal that she ( not her son, Uhuru Kenyatta) controls some of the largest privately-held land holdings in the country. Between the 1960s and the 1970s when he was president, Jomo Kenyatta acquired huge chunks of land at dirt cheap prices when the British colonial government and the World Bank funded a settlement transfer fund scheme which enabled government officials and privileged Kenyans to purchase land from the British. Mama Ngina controls some 500,000 acres of Kenyan land. Average price: $1,000 per acre. Mama Ngina's son is Uhuru Kenyatta, Kenya's current Deputy Prime minister and a possible presidential candidate during next year's general elections. Mama Ngina and her family also own Brookside Dairies, Kenya's largest dairy company, and stakes in Kenyan Television station K24, a Timber production company and Commercial Bank of Africa.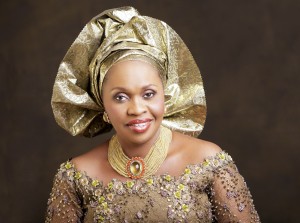 Hajia Bola Shagaya, Nigeria
Source: Oil, Banking, Real Estate, Photography
One of Nigeria's wealthiest businesswomen, Shagaya is the founder and CEO of Bolmus Group International- a diversified Nigerian conglomerate with interests in oil, real estate, banking, communications and photography. The real estate development arm of her group builds and owns dozens of luxurious residential properties in some of Nigeria's priciest neighborhoods for which clients pay as much as $180,000 per annum apiece as rent. She also serves on the board and has a significant minority stake in Unity Bank, a Nigerian commercial bank. Shagaya, who has over the years perfected the subtle art of acclimatizing herself to key military and political figures in Nigeria, is reputedly very close to Nigeria's first lady, Dame Patience Jonathan, and former Nigerian military president, Ibrahim Babangida.
Isabel Dos Santos, Angola
Source: Investments
Isabel, a daughter of Angola's president, Jose Eduardo dos Santos, is one of the continent's wealthiest women. At the age of 24, she leveraged her father's position to corner lucrative state contracts such as the exclusive rights to cleaning and disinfecting Luanda and other cities. She earned her first millions from such contracts, then went on to establish herself as a savvy investor by gobbling up stakes in blue chips such as Portuguese media giant Zon Multimedia (she acquired a 10% stake in 2009 for $180 million). She increased her shareholding this year, snatching up another 5% of the company to become the media company's largest individual shareholder. Dos Santos, 39, also owns a 19.5% stake in Portuguese bank Banco Português de Investimento.
Folorunsho Alakija , Nigeria
Source: Oil
The 61 year-old Nigerian businesswoman is a co-founder and director of Famfa Oil, a Nigerian oil exploration company which owns a 50% stake in Oil Mining License (OML) 127, one of Nigeria's most prolific oil blocs.  Daily production of OML 127 currently stands at about 35,000 barrels, but it could potentially churn out as much as 200,000 bpd in the near future. Dedicated philanthropist: Alakija founded and funds the Rose Of Sharon Foundation, a Christian charity which provides support to widows and orphans across Nigeria.
Bridgette Radebe, South Africa
Source: Mining
An elder sister to South African billionaire Patrice Motsepe, Radebe is the founder of Mmakau mining, a Johannesburg-based junior mining firm with key mining assets in coal, gold, uranium and platinum. She got a start in the early 90s managing shafts, producing and procuring for larger mining firms in South Africa. She is president of the South African Mining Development Association and is a co-founder of New Africa Mining Fund, a private equity firm committed to making investments in mining firms across sub-Saharan Africa. She is married to South Africa's Justice Minister, Jeff Radebe.
Irene Charnley, South Africa
Source: Telecoms
The one-time trade unionist made a name for herself as a negotiator for the National Union of Mineworkers in South Africa before taking up a plum job as an Executive Director at MTN, Africa's largest mobile telecommunications firm. She played a key role in facilitating the company's rapid and successful expansion across Africa and negotiated for licenses in Nigeria and Iran. In return for her efforts, MTN's board awarded her stock options worth $150 million. She left MTN In 2007 and went on to found Smile Telecoms, which aims to provide mobile telecommunications to lower-income earners across Africa.
Curated From Forbes.com Article Written By Mfonobong Nsehe