Adah Bell Thoms was a pioneering nurse, educator, administrator, and activist who was on a crusade for better opportunities for black people in the nursing profession. She was also active in international efforts to advance the nursing profession.
Thoms was born in Richmond, Virginia, and was the daughter of Harry and Melvina Samuels. After graduating school, she was an instructor in Virginia. In the 1890s, she moved to New York to study elocution and speech at Cooper Union. Thoms later took up studying nursing at the Women's Infirmary and School of Therapeutic Massage. She graduated in 1900 as the only African-American Woman in a class of thirty other students.
Thoms went on to continue her education at the Lincoln Hospital and Home School of Nursing, a school for Black women. She served as acting director between 1906 and 1923; however, racist rules and regulations kept her from receiving the title as director.
During the first part of the 20th century, she became involved in international efforts to advance the nursing profession by attending the International Council of Nurses in 1912. She later worked with Martha Franklin and Mary Mahoney to organize the National Association of Colored Nurses. The organization, founded in 1908 by a group of 52 black nurses, aimed to secure the full integration of black women nurses into the nursing profession. The nurses worked to create nursing education programs and employment opportunities that provided equal pay. Thoms was among the first to recognize public health as a new field of nursing. In 1917, she added a course on this subject to the school's curriculum.
Thoms later campaigned the American Red Cross to get Black nurses enrolled in the armed forces. Introduced to President Warren G. Harding and First Lady Florence Kling Harding, she presented them with a basket of roses and told them that 2000 Black nurses were ready to serve their country. These efforts ultimately led to the creation of the United States Army Nurse Corps.
In addition to being an educator and crusader, Thoms was an author. She wrote Pathfinders: A History of the Progress of Colored Graduate Nurses. Thoms died in 1943. She was one of the first nurses inducted into the American Nurses Association Hall of Fame in 1976.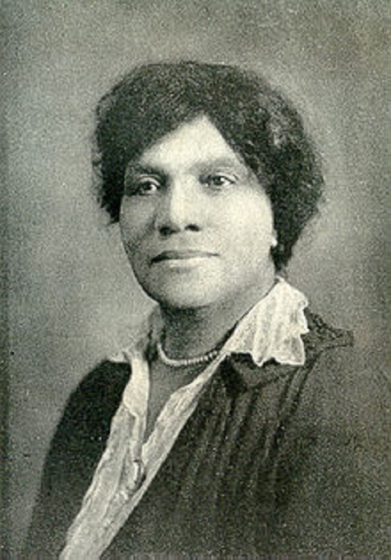 sources:
https://gallery.library.vcu.edu/exhibits/show/vanursinghalloffame/item/77978
http://www.nursingworld.org/AdahBelleSamuelThoms