Marcena W. Taylor was one of two African American firefighters to integrate the Detroit Fire Department in the late 1930s.
Taylor as born on January 25, 1911 in Chattanooga, Tennessee and moved to Detroit in 1927. He attended Miller Middle School, Northwestern High School and graduated in 1928 with honors. After graduating, he went on to attend Livingston College from 1929 – 1933.
After completing his education, he worked at the local post office in Detroit. He was told about a possible opening with the Detroit Fire Department. Along with 60 other blacks out of 5,000 applicants, Taylor sat for the exam. He was given his first assignment at Engine Company 34. However, discrimination and segregation was prevalent throughout the department.
Taylor ecame the first African American officer when he was appointed Sergeant in 1952 and the first African American Battalion Chief in 1969. Chief Taylor retired from the Detroit Fire Department in 1971. He died in 1994.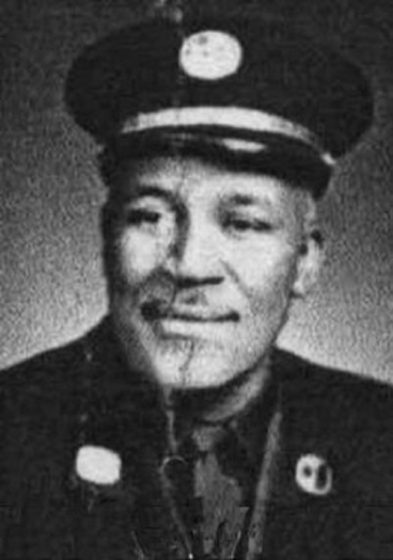 source:
http://www.bluephi.net/blog/2008/12/05/first-black-city-of-detroit-firefighter-marcena-w-taylor/
https://muse.jhu.edu/chapter/1602537