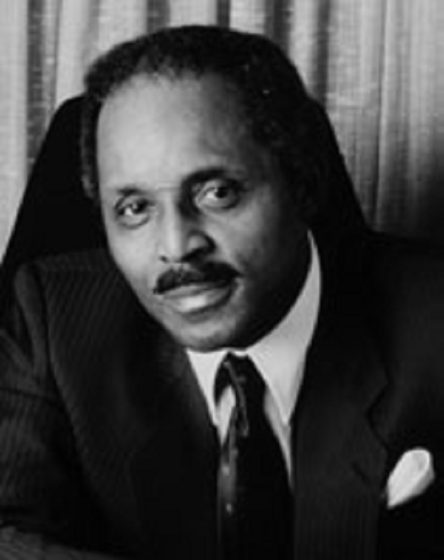 In 1956, Vincent Cullers and his wife, Marian, founded the Vince Cullers Group. It was recognized as the first African-American owned full-service advertising agency in the United States.
Vincent T. Cullers was born around 1924 in Chicago to Samuel and Letitia Cullers. His mother was a spiritual person who inspired in Cullers a commitment to leaving the world better than he found it. After graduating from DuSable High School, where he played football and ran track, Cullers studied art at the Art Institute of Chicago. During this time, he found a passion for advertising. He later studied business at the University of Chicago.
By the time Cullers married his wife, Marian, he had created an impressive portfolio. He started sending it to various advertising agencies in Chicago and New York, hoping to get work as an illustrator. However, he was often offered jobs that were rescinded upon the realization that Cullers was black. In many instances, he did not make it past the agency's lobby.
During the Civil Rights Movement, Cullers decided to go into business for himself. He saw the fight for civil rights and many times witnessed racial prejudice first hand. He reacted the only way he knew — through advertising.
"There were rarely any blacks to be seen in advertisements up until that point," Tom Burrell, CEO of Burrell Communications Group, told the Chicago Tribune. "He established the template for targeted marketing in this country."
He founded Vince Cullers Advertising in Chicago in 1956. His goal was to present African Americans in a more positive light and change the way they were targeted in ads. He was not only able to use his business as a means of income, Cullers also educated and employed African-Americans in the advertising agency.
The agency's first major opportunity happened in the mid-1960s as it landed its first national accounts, Lorillard's Viceroy and Kent cigarette brands. Around the same time, the agency won the Bristol-Myers Bufferin account. In the 1960s and early 1970s, the agency saw the development of one of the agency's most memorable campaigns, for Johnson Products Co.'s Afro Sheen. One of the largest clients the company held was BP Amoco.
By the late 1990s, the agency had grown to a staff of 25 employees and reported annual billings totaling $18 million. In May 1997, the agency announced the promotion of Jeffrey B. Cullers, Vince Cullers' son, from VP-group account director to president of the agency; Vince Cullers remained as chairman-CEO.
The agency won several Communications Excellence to Black Audiences Awards for TV, radio, and magazine advertising. Cullers retired in 2002. Following a long illness, Vince Cullers died on October 4, 2003.
source:
http://www.encyclopedia.com/education/news-wires-white-papers-and-books/cullers-vince
http://biography.jrank.org/pages/2451/Cullers-Vince.html