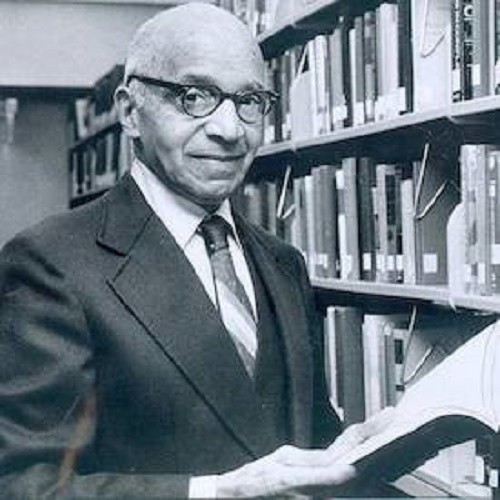 Benjamin Arthur Quarles was an African-American historian, administrator, scholar, educator, and writer. Major books by Quarles include The Negro in the Civil War, The Negro in the American Revolution, Lincoln and the Negro, and Black Abolitionists.
While in his twenties, Quarles enrolled at Shaw University in Raleigh, North Carolina, the oldest historically black college in the South, where he earned a B.A. in 1931. From Shaw, Quarles went to the University of Wisconsin in Madison, Wisconsin, where he earned an M.A. in 1933 and a Ph.D. in American History in 1940.
While finishing his Ph.D at Wisconsin, he taught at his alma mater, Shaw (1935-1939), and at Dillard University in New Orleans, Louisiana. After rising to full professor and dean at Dillard, Quarles relocated in 1953 to Morgan State College (now University) in Baltimore, Maryland and remained there for the rest of his academic career. At Morgan, Quarles reached near legendary status as the long-time head of the History Department (1953-1974), a revered teacher and counselor, an intellectual and professional mentor for two generations of African American scholars, and an internationally acclaimed historian of the black experience in the United States.
As a prolific writer, Quarles published ten books, twenty-three major articles, and hundreds of shorter pieces of various sorts.  At least four of his books attained national significance:  Frederick Douglass (1948), which grew out of his doctoral research and remains the authoritative source for most of what is known about Douglass; The Negro in the American Revolution (1961), one of the first books to demonstrate the importance of including African Americans in the mainstream narratives of U.S. history; The Negro in the Making of America (1964), a text used in courses throughout the country.  Benjamin Quarles died in Baltimore in 1996 of a heart attack. He was 92.
sources:
http://www.baltimoresun.com/features/bal-blackhistory-quarles-story.html
http://www.blackpast.org/aah/quarles-benjamin-1904-1996