Charles "Charlie" Sampson was a World Champion bull rider. He was the first black cowboy to win a World Title in the PRCA.
Sampson was born in Los Angeles on July 2, 1957. To avoid getting into trouble as a young boy, he took a job in riding stables near Gardena, California. During this time, he realized he had a great interest in horses and rodeo. He became a fan of the Jackie Robinson of Rodeo, Myrtis Dightman.
During the early 1980s, there were only six black members of the PRCA. Sampson was competing on a national level and race was rarely mentioned as an issue, even though he was competing in a sport that was dominated by white competitors.
In addition to his talent, Sampson was known for his many injuries, as well. His left calf took several beatings over the years and had to be wired together by screws, 17 pins, and two metal plates.
In 1983, a bull jerked me down and cracked my skull–I broke every bone in my face except my nose. I broke my ankle, my leg, my sternum, my wrist. In '88, I had an ear ripped off when a bull ran over me and his foot caught my hat.
His ground-breaking efforts in rodeo did not go unnoticed. In the 1990s, he was inducted into the ProRodeo Hall of Fame.
Sampson retired at the Dodge National Circuit Finals in Pocatello, Idaho, in 1994. After his retirement, he was featured in advertisements for companies like Wrangler Jeans and Timex.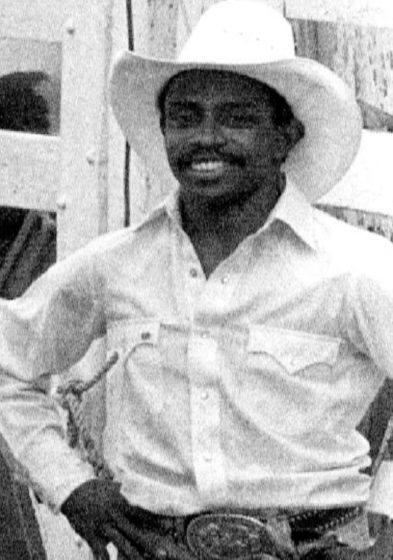 sources:
https://en.wikipedia.org/wiki/Charles_Sampson_(bull_rider)