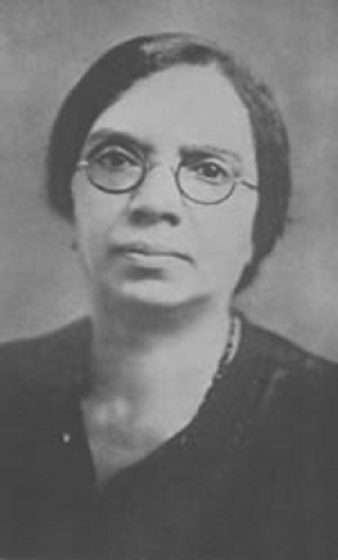 Annie Wealthy Holland was born near the Virginia plantation of the Wealthy family, where her grandmother had been a slave.
Holland was born in 1871 in Isle of Wight County, Va., next to the plantation her grandmother worked on as a slave. Holland's parents, John Daughtry and Margaret Hill named her after Annie Wealthy of the Wealthy plantation, who had set Holland's grandfather, Friday Daughtry, free.
After completing her primary education at the Isle of Wight County School, Holland's Grandfather sent her to Hampton Normal and Agricultural Institute so that she could receive a higher education. However, after one year of school, Holland's grandfathers health began to fail, and so he could no longer assist her.
Holland was born in the years just after the Civil War, she grew up in an environment in which "reconstruction began first in the schoolhouses and not in the state houses," and throughout her life, she worked to improve the lives of her neighbors through education and coordinated effort. This accomplished woman was the first state supervisor of Negro elementary education in the Division of Negro Education, North Carolina Department of Public Instruction, and in this capacity, she was possibly the first professional black women in North Carolina state government.
Holland worked as a teacher and school principal, including a stint in a rural school. Around 1911 she became a Jeanes teaching supervisor, in which capacity she worked in both North Carolina and Virginia. She became the Jeanes Fund's North Carolina state demonstration agent in 1915. In this position she was largely in charge of the state's black elementary schools, constantly traveling across the state to lead meetings, fundraiser, develop homemakers's clubs, and improve teacher knowledge through demonstration classes and the formation of training schools. Holland also founded North Carolina's black Parent-Teacher Association, called the North Carolina Congress of Colored Parents and Teachers, to coordinate school improvement efforts, among other goals.
Holland emphasized that not only must black teachers be excellent educators, they must balance unstinting advocacy of black education with refraining from making whites nervous about it. She demanded that they "must be willing to work" to serve their students and the black community at large.
source:
https://durhamcountylibrary.org/exhibits/jeanes/educators_bio.php#barbour