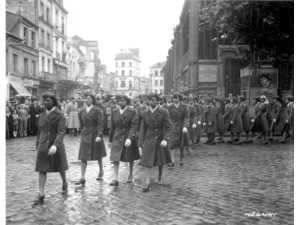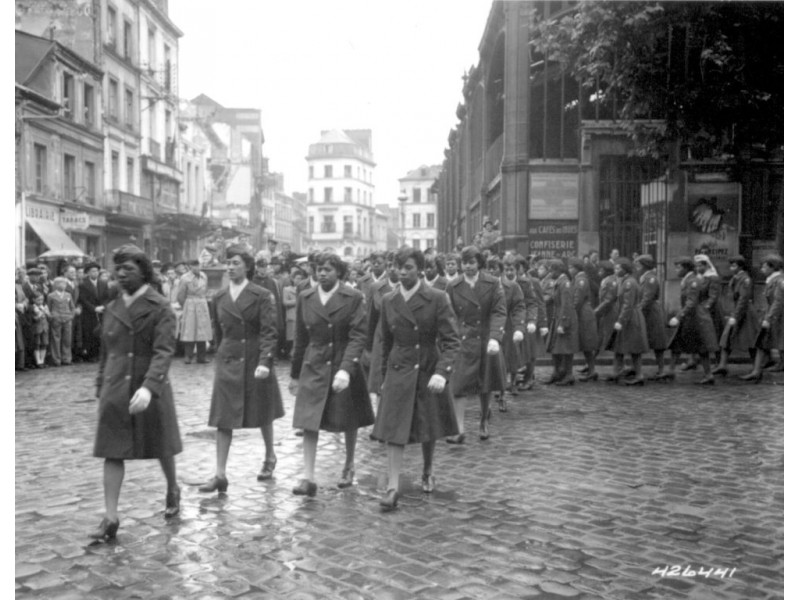 During the war, nearly 1,000 women from the "Six-Triple Eight" Central Postal Battalion moved mountains of mail for millions of American service members and civilians that clogged warehouses in England and France.
Their service to their country had been overlooked for years, starting with when they returned to the United States from assignments overseas.
Nearly 800 women that were part of the 6888th were first stationed in Birmingham, England, for three months, moved to Rouen, France, and finally settled in Paris, according to the Army's Web site.
They were responsible for redirecting mail to more than seven million people — all U.S. armed forces in the European Theater of Operations, including Army, Navy, Marine Corps, civilians and Red Cross workers.
As Army units quickly moved throughout Western Europe and into Germany, a massive mail snag occurred because of a manpower shortage.
Soldiers continued to move, fighting battles across the continent, but weren't getting their mail. Morale began to drop.
That's when the Army turned to the "Six-Triple-Eight"
When the women arrived at a warehouse in early 1945, they found the building had no heat.
Inside the warehouse, the windows were painted black to keep the light from coming out at night against bombing raids. Because there was no heat, the women donned long johns and anything else they could layer on.
But the temperature was nothing compared with the daunting challenge of sorting the mail.
When they walked inside the warehouse, it was stacked to the ceiling with undelivered packages and letters.
"They had 90 billion pieces of mail," recounted one of the women, some of it from hometown friends and family addressed only to "Junior, U.S. Army or Buster, U.S. Army," she said.
"We had to figure it out," she said.
Even when there were complete names, it wasn't easy.
There were 7,500 soldiers named Robert Smith in the European Theater of Operations, according to the Museum of Black WWII History Web site, and the women had to keep them straight.
Because all undeliverable mail passed through them, they were charged with keeping information cards on everyone in the European Theater of Operations, according to the Army site. Because frontline soldiers were often moved frequently, the women often had to update information several times a month.
While it was an arduous task, the women knew the importance of their job. For soldiers in the field, letters from loved ones brought important personal connections that kept their morale going.
So they kept on sorting.
Eight hours at a time, three shifts per day, seven days a week, they kept on sorting. And because of them, 65,000 letters went out each shift to soldiers across Europe.
Read More @http://www.cnn.com/2009/US/02/25/postal.battalion/index.html?eref=ib_us