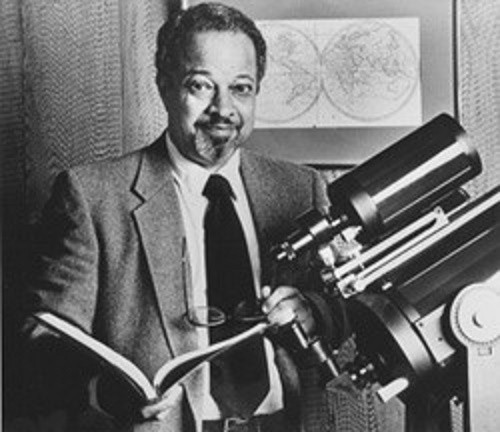 Arthur Bertram Cuthbert Walker Jr. was a solar physicist and a pioneer of EUV/XUV optics. He is most noted for having developed normal incidence multilayer XUV telescopes to photograph the solar corona
Walker was born in Cleveland, Ohio on August 24, 1936, to Arthur and Hilda Walker. He attended Bronx High School of Science. Walker completed his undergraduate studies at Case Institute of Technology in Cleveland in 1957, where he earned his bachelor's degree in physics.
He received both his master's degree and doctorate in astrophysics came from the University of Illinois, in 1958 and 1962 respectively. His dissertation for his doctorate titled, "Photomeson Production from Neutrons Bound in Helium and Deuterium," focused on the atomic binding of protons and neutrons, as well as the radiation and force carriers involved in this process.
Walker's scientific career began in the U.S. Air Force in 1962. He held the rank of first lieutenant, and worked in the Weapons Laboratory. Walker helped to create a satellite to study Van Allen Belt Radiation.
Walker also worked at the Space Physics Laboratory of the Aerospace Corporation, when his military stint ended in 1965. Here, Walker directed the Space Astronomy Program from 1971 to 1973. Much of his career involved using rocket technology and satellites to study the sun's atmosphere at the ultraviolet and X-ray levels.
Walker was a member of the Stanford's Center for Space and Astrophysics, as well as the Astronomy Program, for all his time at the school. He also chaired the Astronomy Program from 1977 to 1980,
In 1987, Barbee and Walker's satellites captured some of the first images of the Sun corona. Before his death, Walker was researching X-ray spectroscopy technology. He and his colleagues used this technology to development three dimensional images of celestial object. Walker died on April 29, 2001.
source:
https://en.wikipedia.org/wiki/Arthur_B._C._Walker_Jr.