Charles Mingus, Jr. was an American jazz double bassist, composer, and bandleader. His compositions retained the hot and soulful feel of hard bop, drawing heavily from black gospel music and blues, while sometimes containing elements of Third Stream, free jazz, and classical music. He once cited Duke Ellington and his church as his main influences.
Mingus was born in Nogales, Arizona, on April 22, 1922. However, he was raised in the Watts area of Los Angeles. His maternal grandfather was a Chinese British man from Hong Kong, and his maternal grandmother was black. His father was the illegitimate offspring of an African-American farmhand and his employer's European granddaughter. Mingus was the third great-grandson of the family's founding patriarch who was, by most accounts, a German immigrant.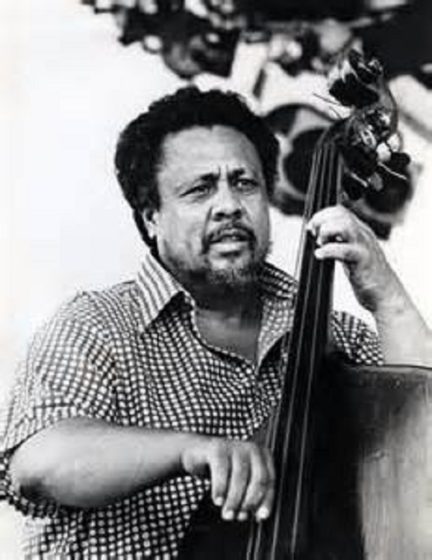 As a young child, Mingus received poor education, and was thus unable to read musical notation quickly enough to join the local youth orchestra, which had a serious impact on his early musical experiences. These early experiences caused him to feel ostracized from the classical music world. These negative experiences, in addition to his lifelong confrontations with racism, were ultimately reflected in his music, which often focused on themes of racism, discrimination, and injustice.
He started to study the trombone and cello as a child. However, at the time, black musicians were virtually prohibited from seriously pursuing a career of classical music, and the cello was not yet accepted as a jazz instrument. Fortunately, many of the cello techniques that he learned were also applicable to the double bass, which he started to learn the instrument in high school.
He studied for five years with Herman Reinshagen, principal bassist of the New York Philharmonic, and compositional techniques with Lloyd Reese. By the time he was a teenager, he was capable of writing complex pieces of music and was soon called a bass prodigy.
His first major professional job was playing with former Ellington clarinetist Barney Bigard. He toured with Louis Armstrong in 1943, and by early 1945 was recording in Los Angeles in a band led by Russell Jacquet.
In 1951, Mingus settled in New York and worked as a sideman, recording and performing with other jazz legends such as Charlie Parker, Bud Powell and Miles Davis. After a few years, he formed an experimental musicians' group called the Jazz Workshop.
Mingus was nicknamed "The Angry Man of Jazz" because of the high standards of musical integrity he held and imposed upon the band members he led. He pioneered the double bass technique as an instrumentalist, and his style focused on improvisation by each band member. He combined elements of multiple musical genres including African-American gospel music, blues and classical.
He recorded more than 100 albums over the course of his career. One of his most popular short compositions is "Goodbye, Pork Pie Hat," a tribute to jazz saxophonist Lester Young. His important and influential albums of the 1950s include Pithecanthropus Erectus, The Clown, Tijuana Moods, Mingus Ah Aum and Mingus Dynasty.
In 1977, Mingus was diagnosed with Lou Gehrig's Disease. While seeking treatment, he died from a heart attack in January 5, 1979.
sources:
http://www.biography.com/people/charles-mingus-9409527
http://mingusmingusmingus.com/
https://en.wikipedia.org/wiki/Charles_Mingus