Benjamin Lawson Hooks was a vocal leader about civil rights and dedicated his life to breaking down racial barriers throughout the United States. He was also a Baptist minister, attorney, and served as executive director of the NAACP from 1977 to 1992.
Hooks was born in Memphis, Tennessee. He was the fifth child out of seven to Robert B. and Bessie White Hooks. His father owned a photography studio which allowed the family to live a comfortable lifestyle during that time. At a very young age, Hooks felt a calling to the Christian ministry, but his father did not approve and discouraged him from the calling. Hooks enrolled at LeMoyne-Owen College in Memphis, Tennessee in 1941, where he took pre-law courses. It was during his time in college that he became more aware of segregation.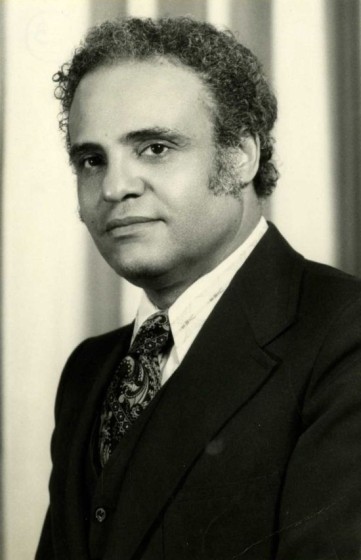 I wish I could tell you every time I was on the highway and couldn't use a restroom," he would later recall. "My bladder is messed up because of that. Stomach is messed up from eating cold sandwiches."
Hooks later enrolled at Howard University and graduated from the college in 1944. After graduating, he joined the Army and had the position of guarding Italian prisoners of war. He found that the prisoners were allowed to eat in restaurants where he could not.
After the war had ended, he was discharged from the Army and returned to complete his studies at DePaul University College of Law in Chicago. No law school in Tennessee would admit him. He graduated from DePaul with his Juris Doctor degree in 1948. After graduating, Hooks returned to Tennessee committed to breaking down the practices of racial segregation that existed in the United States. He passed the Tennessee bar exam and set up his law practice.
At that time, you were insulted by law clerks, excluded from white bar associations and when I was in court, I was lucky to be called Ben," he recalled in an interview with Jet  magazine. "Usually, it was just 'boy.'
Hooks soon became known throughout Memphis as one of the few black lawyers in the city. He married in 1952 to Frances Dancy. He later decided to fulfill his calling as a Christian minister and was ordained in 1956 as a Baptist minister. He joined the Southern Christian Leadership Conference along with Dr. King and became a pioneer in the NAACP sit-ins and boycotts. Hooks tried to enter into politics but ran unsuccessfully for the state legislature and juvenile court judge in 1956. However, that did not stop Hooks; he continued his fight throughout the civil rights movement. Hooks died in 2010 at the age of 85.
source:
http://www.factmonster.com/encyclopedia/people/hooks-benjamin-lawson.html
http://www.biography.com/people/benjamin-hooks-9343297