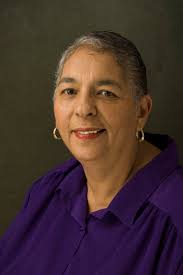 Bennett College is located in Greensboro, NC. Aside from Spelman College in Atlanta, the only women-centered HBCU in the nation, the Belles have been the center of Greensboro's civil rights movements, become professionals in various disciplines, and become global citizens. This entry is about Yvonne Jeffies Johnson, who has become a famed Greensboro politician.
Yvonne Johnson was born in Greensboro, North Carolina, on October 26, 1942. In 1960, Johnson graduated from Dudley High School in Greensboro. Dudley was Greensboro's first Black high school. After Dudley, Johnson enrolled at Bennett College and graduated with a Bachelors of Arts in Psychology. Johnson went on to pursue graduate school. Thus, in 1972 she obtained her Masters of Science from leading HBCU, North Carolina Agricultural and Technical State University. In between Bennett and NC A & T, Johnson was awarded a graduate fellowship at Howard University. It was there where Johnson met her future husband Walter T. Johnson. The couple produced four children and are still together living in Greensboro, NC.
Johnson's entrance into the political arena began in 1993. That year marked the year Johnson was first elected to Greensboro's City Council. This led to serving as the Mayor Pro Tem for six years from 1998-2004. In 2007, she became the mayor of Greensboro. Thus, Johnson became the first African-American to complete this accomplishment. In 2011, Johnson won an at-large seat on the city council.
In the video below, John C. Lemon interviews Johnson during her reign as Mayor Pro Tem. In the interview, Johnson discusses some of her proudest moments in the position. They include aiding in the creation of the Greensboro Aquatic Center. In the video, Johnson states that it is booked,363 days a year. As Pro Tem she has converted Morning Side into Willow Oaks. Thus, decreasing crime and drug rates while upgrading the housing. She also, has aided in Southside, which is located off of MLK. Which happens to be a short distance from Bennett College.
For more information on this Bennett Belle, click the links below:
http://www.greensboro-nc.gov/index.aspx?page=104
http://www.blackpast.org/aah/johnson-yvonne-jeffries-1942