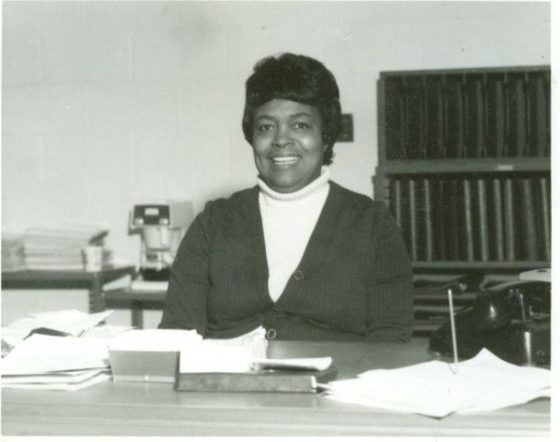 Bertha Calloway  was an African-American community activist and historian in North Omaha, Nebraska. The founder of the Negro History Society and the Great Plains Black History Museum, Calloway won awards from several organizations for her activism in the community and Nebraska. "I Love Black History" is the current website for the Bertha W. Calloway Center for the Research and Study of African and African-American History, Art, and Culture.
Calloway was born in 1925. As a student Calloway was a member of a pioneering Omaha civil rights group called the DePorres Club, first based at Creighton University. During those years, she already planned creating a museum about the African-American experience, to tell the history she never learned in school. She was also active for years with the National Association for the Advancement of Colored People (NAACP), which had a chapter in the city since 1912.
In 1962, Calloway created the Negro History Society. She started collecting artifacts, stories, papers and art of African-American history and culture. She wanted to be able to tell her community the history not yet told in schools. In 1975 Calloway and her husband bought the Webster Telephone Exchange Building to establish the Great Plains Black History Museum. Calloway died in 2017 at the age of 92.
source:
https://en.wikipedia.org/wiki/Bertha_Calloway