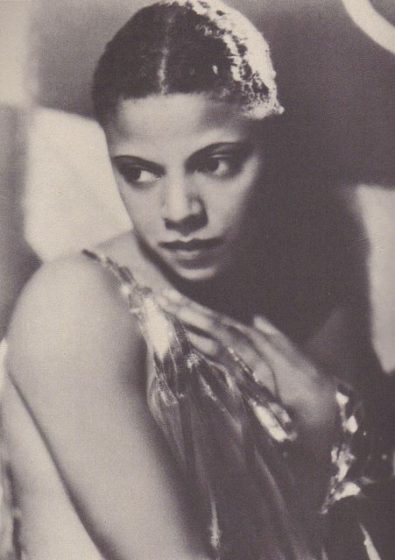 Bessie Dudley was considered one of the greatest tap and snake dancers during her time. Dudley traveled as Duke Ellington's companion when he sailed the Atlantic in 1933. Ellington had a fear of the ship going down. The two would stay up late at night playing cards and talk to dawn.
Dudley was born in Baltimore, Maryland. At the age of 13, she ran away from home to join the traveling Chocolate Box Revue. Life on the road wasn't what she expected, at the age of 15, she escaped and married the son of a well-known vaudeville performer who ran his own revue, S.H.Dudley.
By the age of 18, Dudley was hired to dance at the Connie's Inn where she worked for headliner Tommy (Snake Hips)Tucker. She learned his routine, and one night when Tucker arrived late to work, Dudley got on stage and did his routine. The two later teamed up.
At the end of Dudley's career, she found work in a Long Island factory. She married and became a respected member of the Harlem community.
sources:
http://dogpossum.org/2013/03/womens-history-month-florence-hill-and-bessie-dudley-2/