By Lestey Gist, The Gist of Freedom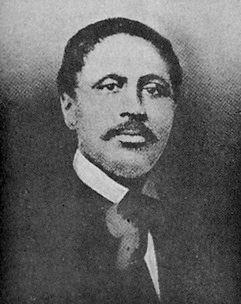 Robert Morris ~ The first African-American in the country to try (and win) a civil case (in 1847) and the first to argue before an appellate court in America. Having failed in a petition for Habeas Corpus, while defending a "fugitive Slave", Kenneth B Morris Willis Phelps
Jr
Lewis Hayden and others devised a plan to break into the jail and carry Minkins to freedom.
————-
Click and Lis
ten to Kimberly Simmons, a descendant of A Militant Black Abolitionist, Lewis Leary! Lewis helped rescue John Price and rode with John Brown in the raid on Harpers Ferry!WWW.BlackHistoryBLOG.com
Mark your calendar for Thursday at 8pm we'll interview
Stephanie Gilbert
, respectively.
On iTunes …Descendant, John Brown's Black Militant Abolitionist, Leary! – Jan 07,2013 –http://itun.es/i6JJ4Bw Click and Listen to Kimberly Simmons- Descendant of The Militant Abolitionist Lewis Leary, (John Brown Raider and The "John Price Rescue").
Kimberly will share stories of her family legacy in social activism, from Lewis Leary and The Underground Railroad Movement – Langston Hughes and The Harlem Renaissance.
Stephanie will share her great-great grandfathers' narrative which gives his account of Shadrach's Rescue and his involvement.
———–
Morris was one of the leaders of the Boston Vigilance Society, (A cross between NAACP & BLack panthers) formed in the wake of the Fugitive Slave Act of 1850 to fight slavery and to protect those who had escaped bondage and settled in the North. In one of the preludes to the Civil War, Morris helped free a successful freedom seeker, SHADRACH MINKINS after Minkins had been captured by bounty hunters.
Having failed in a petition for Habeas Corpus, Morris, Lewis Hayden (left) and others devised a plan to break into the jail and carry Minkins to freedom.
Under orders from President Millard Fillmore, Morris was tried for violating the New Fugitive Slave Act of 1850 and faced a potential death sentence. The new revised law deputized and paid any person who arrested a free black person they suspected of being a "Fugitive Slave".
Morris was represented by Richard Henry Dana author of Two Years Before the Mast. He was acquitted after a trial, in part based on the testimony of an alibi witness who swore Morris was not involved in the jail break. The witness was the Chief Justice of the Supreme Judicial Court, Lemuel Shaw, who had ruled against him in the Roberts case.
Morris was a giant in the Massachusetts legal profession before and after the Civil War, and he played a central role in several key legal developments in America during his career.
In 1849, Morris joined with Senator Charles Sumner (Beaten with Cane on Floor of Congress) in challenging legal segregation in Boston's elementary schools. Black children were required to attend the Belknap School just off what is now Joy Street, even if other schools were closer to their homes.
The case was tried on stipulated facts, which included a stipulation that the elementary schools were "separate" for "colored" and white children but otherwise the same in faculty and facilities. From that, the United States Supreme Court later derived the concept of "separate but equal," a phrase that would haunt race relations in the country for over a century.
In the case, Roberts v. City of Boston, Morris and Sumner argued that segregating children by race was inherently discriminatory and damaging to the black children. They argued that requiring black children to attend an all- black school in essence violated the statute that required cities and towns to provide education for all children, even though the statute did not specify how each school system was to be arranged.
Morris was not deterred. He joined with William Cooper Nell, Lewis Hayden, William Lloyd Garrison and other giants of the abolition movement to form a grass roots movement to pressure the legislature to change the law. On April 28, 1855, Governor Henry Gardner signed a bill into law prohibiting racial segregation in public schools. Gardner was a member of the "Know-Nothing" party. Massachusetts became the first state in the Union to adopt such a law. http://www.massabota.org/Mass_ABOTA/2009_Lecture__Robert_Morris,_Sr..html
Source: https://www.facebook.com/lesley.Gist/media_set?set=a.4273972932933.2152976.1394470264&type=3&pnref=story&__mref=message_bubble