"A brilliant preacher with a creative mind," "A fearless man, who never allowed an injustice to come to his attention without speaking out against it." – Dr. Martin Luther King Jr.
Vernon Johns has often been remembered as a brilliant thinker who was the predecessor to Dr. Martin Luther King, Jr. at Dexter Avenue Baptist Church. He has often been referred to as being "The Father of the Civil Rights Movement."
Johns was born in Darlington Heights, Virginia, on April 22, 1892. Growing up, Johns worked on a farm and was a brilliant reader and student of Western classical thought. He attended the Boydton Institute and Virginia Theological Seminary and College, later earning his divinity degree from Oberlin College.
In 1948, Johns delivered his trial sermon and became the 19th pastor of Dexter Avenue Baptist Church in Montgomery, Alabama. He often challenged the congregation, at times presenting a volatile temperament that offended some of his congregants. His controversial sermon topics included "It is Safe to Kill Negroes in Montgomery," which caused an uproar and concern among church goers and residents of the local community.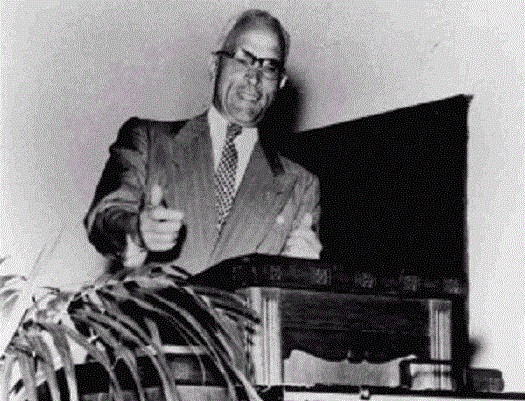 Johns' intellectual abilities included speaking in several languages and reciting lengthy scriptural passages by memory. His community activist work included helping black girls and women who had been raped by white men report the incident to the authorities. He also worked as a civil rights activist by involving himself with desegregation efforts and refusing to accept racist policies.
Because Johns stayed at odds with many of the congregants of the church, he resigned numerous times. However, after his fifth resignation, the church accepted it and he was eventually succeeded by Dr. Martin Luther King, Jr. Dr. King respected Johns' religious position because he often challenged his congregation to be less narrow-minded about important topics.
Johns later directed the Maryland Baptist Center. Civil rights leaders, including Dr. King and Ralph D. Abernathy, often turned to Johns when they needed guidance. Johns died in 1965 in Washington D.C.
source:
http://kingencyclopedia.stanford.edu/encyclopedia/encyclopedia/enc_johns_vernon_18921965/