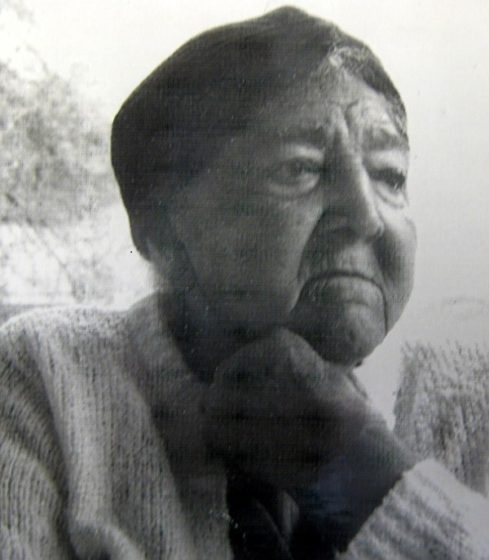 Margaret Charles Smith was a legend during her time. She was known for delivering over 3,500 babies, never losing a mother and very few newborns.
Smith began her career as a midwife at just five years old. It was unexpected, but happened when she was asked to stay with a relative, and while the husband went to get help for the midwife. When the husband and midwife returned, young Smith had already "caught" the early arriving baby.
Smith was the only child of Beulah Sanders, who died shortly after her birth in 1906. Her grandparents were local farmers, and she was raised by her grandmother, Margaret Charles, who was a former slave. She attended a rural grammar school in her hometown of Eutaw, Alabama, but the demands of farming sometimes interrupted her schooling, and she left school entirely at 16 when her grandfather died. Smith continued to read and study. Farming which used to be a hobby became a hobby and a way of living.
In 1949, Smith obtained a permit from the Greene County Public Health Team to practice midwifery. She was one of the first of Greene County's official midwifes. In that time of segregation, even if black women had money local hospitals were not interested in having them as patients.
Life as a midwife was not easy in rural Alabama. Smith often had to travel through long fields and wade through water to deliver up to four babies a night. Many of the mothers she visited were overworked and malnourished. Smith delivered twins, breech, and premature babies. Most of the times, the mothers could not afford to pay anything. The ones who could pay often paid with their home grown produce.
Sometimes they paid up to five or ten dollars per birth. In 1976, Alabama passed a law outlawing midwives. Smith and about 150 other black traditional midwives were told they would be jailed if they continued to work as midwives.
In 1983 Margaret Charles Smith became the first Black American to be given the keys to Eutaw, Alabama, her hometown. In that same year she was honored at the first Black Women's Health Project in Atlanta, Georgia. In 1996 she co-authored a book with Linda Janet Holmes called "Listen to Me Good: The Life Story of an Alabama Midwife."
Smith continued to farm throughout her life until just before her death. Despite health issues (including hypertension and peripheral vascular disease), Smith lived to be 98 years old, dying in 2004.
source:
https://en.wikipedia.org/wiki/Margaret_Charles_Smith