Bynum Colbert was a Choctaw Freedman and U.S marshal based out of Arkansas. He is best known for an impressive case success rate.
He also operated in Indian Territory around the same time as famous lawmen Bass Reeves and Grant Johnson.  Colbert severed under hanging judge Isaac C. Parker, known for recruiting Freedmen in the territory.
EARLY LIFE
Born 1850 in Kiamitia County, Choctaw Nation (now Oklahoma). His mother was Easter Colbert, a slave who died in 1865. His father was also a slave named Ben Colbert. In 1863 he entered military service at Ft. Gibson as part of the all-Black 2nd Arkansas Volunteer Infantry. Towards the end of the year the regiment became the 54th United States Colored Troops Regiment. After seeing action throughout Indian Territory, Kansas, and Arkansas, the 54th headed to Ft. Smith and remained there until the end of the war.
Ft. Smith was important as the recruiting ground and base for a number of Black lawmen of the period. While he would come to work under Judge Parker, he got his start as a deputy U.S. marshal under Colonel Edward Needles in 1872 while living in Skullyville.
AS LAWMAN
Sometime after marrying his wife Bettie Brown in 1882, Bynum Colbert was Ft. Smith, Arkansas' first police officer. He was involved in several posses and many dangerous cases. One of the best-known posses was one that involved Bass Reeves in late 1883. The objective was the hunt down the killers of deputies Addison Beck and a posseman by the name of Merritt.
CAREER END
His career was very lengthy, continuing until February 1895 when he was charged for perjury and false claims on  $75 account for an arrest. Bynum Colbert claims he traveled almost 200 miles to and from Chaney, Kansas. That summer he was convicted and sentenced to one year at Leavenworth Prison. He was released in the spring of 1896 his career was listed as "soldier" and not "deputy U.S. marshal."
Census records show that he was living in Wagoner County, Oklahoma up until 1910. There's no documentation as to when he died but his wife Bettie Colbert was listed in the 1920 Census as a widow.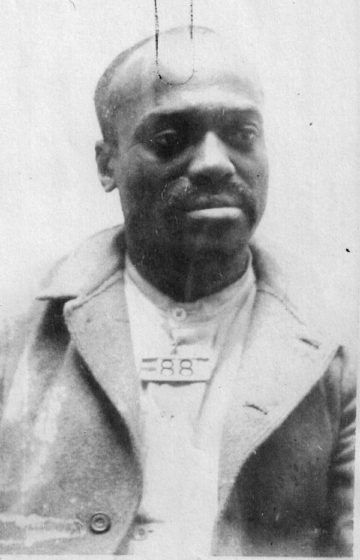 SOURCE
-Burton, Arthur T., Ernst, Bob, Walton-Raji, Angela: https://www.nps.gov/fosm/learn/historyculture/bynum_colbert.htm (essential reading for a number of his cases in detail)