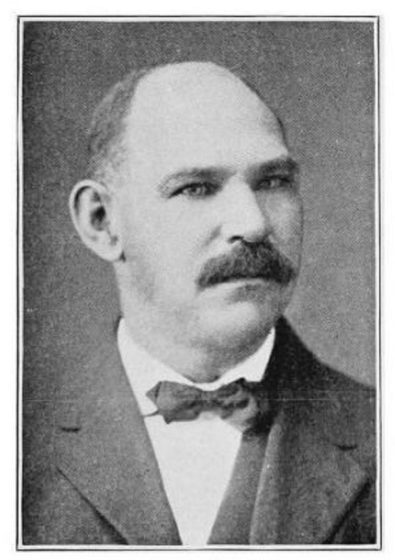 Calvin Scott Brown, educator, editor, minister, and advisor, was born in Salisbury of black and Scotch-Irish ancestry.
His father was Henry Brown, a farmer, and his mother was Flora Brown. Brought up in poverty, he was educated at Freedman's Aid Society School, Salisbury, and Shaw University, Raleigh, where he earned A.B., A.M., and D.D. degrees.
Brown worked his way through Shaw University with the aid of a northern white church. In 1885, at the insistence of Dr. H. M. Tupper, president of Shaw University, he went to Hertford County to assume the pastorate of Pleasant Plains Baptist Church. The same year, he founded the all-black Chowan Academy, which later became Waters Training School and then the Calvin S. Brown School in Winton. He remained principal of the school until his death in 1936.
Brown served for fifty years as secretary and president of the Baptist State Convention (African American). For many years he served as moderator of the West Roanoke Association, and from its organization to his death he was president of the Lott Carey Foreign Mission Convention. For a number of years he was editor of the Chowan Pilot and the Baptist Quarterly , published in Raleigh. He was grand master of the Odd Fellows for a number of years, grand secretary of the Grand Masonic Lodge of North Carolina for about thirty years, and for several years grand master of that lodge. He was moderately active in Democratic affairs in Winton.
Brown, who traveled extensively in this country and in Europe and Africa, was offered a number of high and coveted positions; he chose, instead, to remain with the rural people of Hertford County, where he devoted his life's work and influence to the advancement of African American educational and spiritual life. He was a talented, self-taught musician who played the organ and piano and blew the cornet in a local band he organized. He served a three-year term on the Hertford County Board of Education and was appointed to the Liberty Bonds campaign during World War I.
source:
https://www.ncpedia.org/biography/brown-calvin-scott