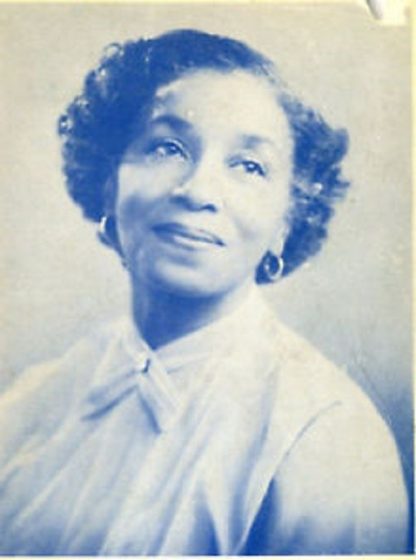 Ariel Williams was an educator and poet. She received a bachelor's degree in music from Fisk University in 1926 and a second bachelor's degree in music from the Oberlin Conservatory of Music.
After completing her education, Williams taught music in North Carolina, Florida, and Alabama. She was the first supervisor of music in the Mobile, Alabama, public school system from 1939-1973. Besides playing music in 1926-1935, she published a number of poems in a leading journal, of the Harlem Renaissance, called Opportunity.
During the summers, Williams continued her musical studies with bandleader Fred Waring and at Columbia University.
Williams also published a single volume of verse, Shape Them into Dreams (Exposition Press, 1955). "Northboun'," a short poem in dialect about the Great Migration, has been called her "signature poem" and "one of the best poems of the period." Its haunting refrain underlines one of the major continuing divides in American culture:
"Northboun'"
by Ariel Williams Holloway
O' de wurl' ain't flat,
An' de wurl' ain't roun',
H'it's one long strip
Hangin' up an' down—
Jes' Souf an' Norf;
Jes' Norf an' Souf.
"Northboun'" won an important prize in Opportunity (where it was first published in 1926) and has been collected in several anthologies, including Golden Slippers (1941).
sources:
https://en.wikipedia.org/wiki/Ariel_Williams_Holloway