Fred  "Snowflake" Toones was a highly-regarded actor during his time. He was one of the most prolific character faces in B-Westerns and cliffhangers. He appeared in over 200 films and worked under contract for Republic Pictures.
Toones was born in North Carolina on January 5, 1906. He usually played the roles of a middle-aged black man with a high-pitched voice and childlike demeanor. "Snowflake" was the distinct stage name by which Toones was best known, and he used this name as his credit as early as his third film, 1931's Shanghaied Love.
Toones first appeared as a porter in 1932 in The Hurricane Express, and thereafter was usually typecast as a porter. He also played numerous of other domestic worker roles including janitor, shoeshine man, cook, bellhop, doorman, and several others.
He acted in films such as Mississippi (1935), Hawk of the Wilderness (1938), and Daredevils of the Red Circle (1939) with Bruce Bennett and in many "B" westerns such as The Lawless Nineties (1936) with John Wayne. During the period 1936-1947, Toones worked in about 40 films at Republic Pictures, most of which were uncredited walk-on or bit parts.
He also appeared in dozens of two-reelers such as Columbia's Woman Haters (1934) and Sock-a-Bye Baby (1942) with the Three Stooges and had a bit role in Laurel and Hardy's classic feature Way Out West (1937). Toones died in 1962, he was 56.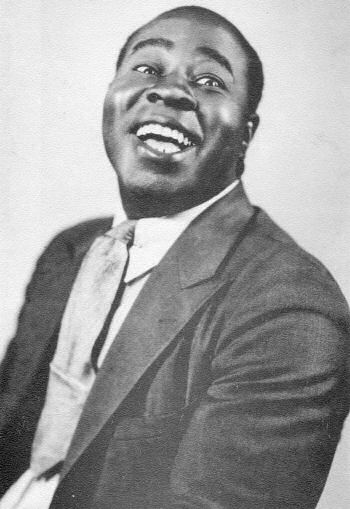 sources:
http://www.b-westerns.com/villan23.htm