Charles Dean Dixon was a renowned orchestral conductor. He is noted for his recordings of 20th Century American Composers, including Cowell's Symphony No.5, McDowell's Indian Suite, Moore's Symphony No. 2, and several others.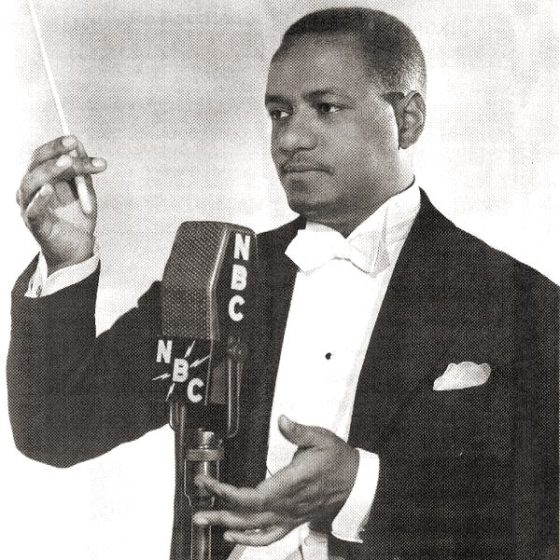 Dixon was born in New York City, he never wanted to be identified as an American Conductor or a Negro Conductor. After conducting with Stoesel at the Julliard School and graduating from Columbia University, Dixon formed an orchestra in his home city in 1932. In 1941, he led the New York Philharmonic Symphony Orchestra as their first African American conductor.
He left the United States in 1949 for Paris where he started his European career conducting the Radio Symphony Orchestra of the French National Radio.
Dixon later returned to the United States for guest-conducting engagements with the New York Philharmonic, Chicago Symphony Orchestra, Philadelphia Orchestra, Detroit Symphony, Milwaukee Symphony, Pittsburgh Symphony, St. Louis Symphony, and San Francisco Symphony in the 1970s.
Dixon also served as the conductor of the Brooklyn Philharmonic, where he gained fame for his children's concerts. He also conducted most of the major symphony orchestras in Africa, Israel, and South America. Dixon died in Zurich, Switzerland, in 1976. He was 61 years old. During the 1968 Olympic Games, Dixon conducted the Mexican National Symphony Orchestra.
sources: