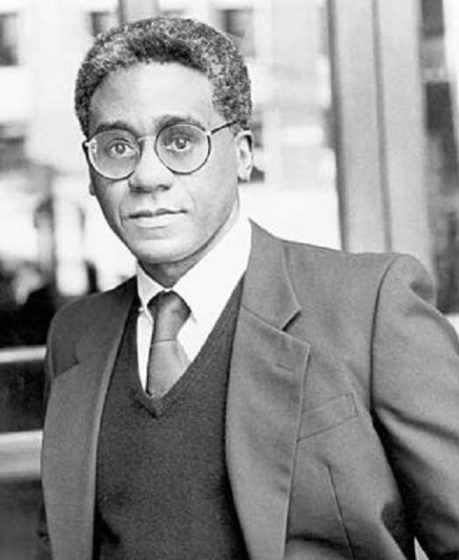 Charles Johnson is a writer and educator who is best known for his novel Middle Passage (1990). His novel earned a National Book Award for depicting the voyage of a newly freed slave. Johnson was the first African American to receive the award since Ralph Ellison for Invisible Man.
Johnson was born in 1948 in Evanston, Illinois to Benny Lee and Ruby Elizabeth Johnson.
He studied journalism at Southern Illinois University (SIU) where he began his literary career as a satirical cartoonist and published his first two books, Black Humor (1970) and Half-Past Nation Time (1972) under the tutelage of the novelist John Gardner. Johnson earned a master's degree in philosophy in 1973 from SIU and a Ph.D. in 1988 from the State University of New York (SUNY) at Stony Brook.
While in school for his graduate studies, Johnson wrote numerous short stories. In these works, Johnson experimented with the fusing of the philosophical interpretative method to literary form. He later used this technique in his two most important non-fiction books: Being and Race (1988) and Turning the Wheel: Essays in Buddhism and Writing (2003).
Johnson has authored four novels beginning with Faith and the Good Thing (1974) where he uses philosophy and African American tales to analyze black American life. He has also authored several novels including Faith and the Good Thing (1974), Oxherding Tale (1982), Dreaner (1998), and Middle Passage.
Johnson has written over twenty screenplays, numerous reviews, and introductions. He has won many awards including the Writers Guild Award (1985), the Prix Jeunesse Award in 1985, the National Endowment for the Arts, Guggenheim Fellowship (1990), The MacArthur Genius Fellowship (1998) and the Lifetime Achievement in the Arts Award (2000).
sources:
https://aalbc.com/authors/author.php?author_name=Charles+Johnson