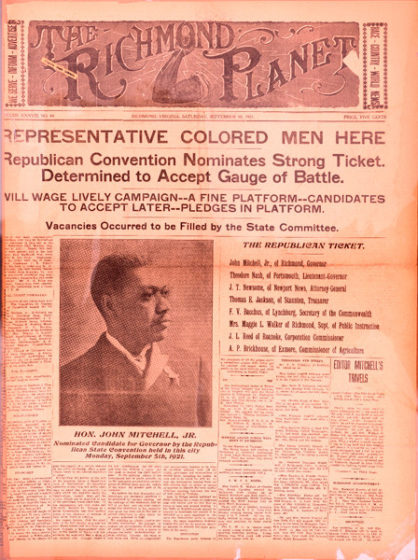 Joseph Thomas Newsome was born in Sussex County, Virginia in 1869 to former slaves. Newsome graduated from Virginia Normal and Collegiate Institute (later Virginia State University) in 1894 and earned a law degree from Howard University Law School.
Known as "Lawyer Newsome," around the Newport News, Virginia area, Newsome was one of two Black attorneys who made a successful appeal to the Supreme Court of Appeals in 1931 in Davis v. Allen, in which black residents of Hampton were routinely prevented from registering to vote.
Strongly opposing the "Lily-White" direction of the Republican Party, Newsome decided to run for attorney general on a "Lily-Black" Virginia Republican ticket. He later founded and led the Warwick County Colored Voters League, an organization that lobbied for schools, community improvement, and voter registration.
He advocated for and helped secure the first high school for African American residents of Newport News. Newsome remained active in public affairs and at the time of his death was serving as president of the Old Dominion Bar Association, a black counterpart to the Virginia State Bar Association.
Newsome edited the Newport News Star from late in the 1920s to late in the 1930s until its purchase by the Norfolk Journal and Guide. Newsome died on March 9, 1942.
sources:
http://edu.lva.virginia.gov/online_classroom/shaping_the_constitution/people/joseph_thomas_newsome