Caesar Bowlegs gained recognition among the Seminole Indians and freedmen during the late 19th century. Bowlegs was born around 1843 in the Seminole Nation, which is Oklahoma today. He was a slave of Eliza Bowlegs and his parents. Very little else is known about his childhood.
During the Civil War, Bowlegs rode north to Kansas with the Loyal Seminoles and maroons. After the war, he returned home and carried mail from Fort Gibson to Wewoka when the post office opened in 1867. He later operated a toll bridge and the Seminoles employed him to bury criminals after they were executed. However, Bowlegs was best-known for being an interpreter to the Seminole nation.
Bowlegs was appointed to Dr. C.P. Lynn and Dr. Virgil Berry as their interpreter and guide, a position that was of great importance during that time. Bowlegs proved that he was invaluable and an expert when it came to the Indians and maroons, and he would also escort Dr. Lynn on his sick calls. Working with the doctor so closely, Bowlegs also helped attend to the patients, even administering anesthetics at times.
When the smallpox epidemic hit the Seminole nation, after inoculating themselves, the doctor and bowlegs traveled inoculating others in the Seminole nation. The epidemic was still raging when Dr. Berry left the Seminole country in the summer of 1901.  It was four more years before the disease ran its course and the Seminole death rate returned to its 1898 level.
Bowlegs had what was considered a good life during that time: he was a freedman and well-respected by Indians, whites, and blacks. Bowlegs died in 1912 in Oklahoma.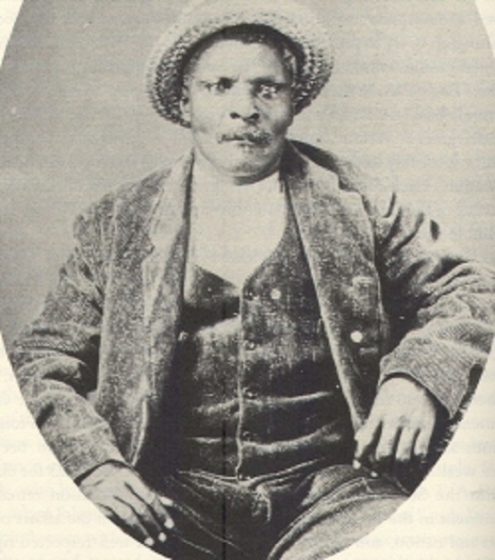 source:
http://www.blackpast.org/aaw/bowlegs-caesar-ca-1843-1912