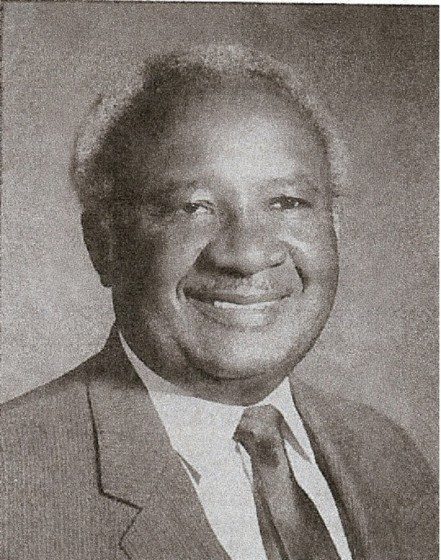 Dr. Morrison Warren is noted for his contributions as an educator, activist, and administrator. He served on several committees such as Head Start and the Arizona Advisory Committee to the United States Civil Rights Commission. He has often been characterized as a "bridge builder" and one who lived by the principles instilled in him at an early age by his parents: the absolute importance of education, hard work, excellence, fair play, contribution, dreams, persistence, humility, and love of God.
Morrison Warren was born on December 12, 1923 and raised in Phoenix, Arizona. He graduated high school in 1941 as valedictorian of his class from Phoenix Union Colored High School, which had seventeen students.
After graduating, Warren enrolled at Phoenix College and from there enlisted in the Air Force for service in Germany in WW II. It was while serving in the service, Warren decided if he made home alive, he would spend the rest of his life building bridges between people.
Upon returning to America Warren became the second Black Letterman at Arizona State University (ASU), where he graduated in 1948 with a degree in elementary education. While in college he continued to encounter experiences that would require bridge building. As a football player at ASU the day before a game with the University of Texas El Paso the Texas school requested that the black players from ASU not be allowed to play because they could not guarantee their safety from potential fan unrest in El Paso. Warren was also a professional football player with the Brooklyn Dodgers.
As a teacher, Warren took a position at Dunbar Elementary school in Phoenix, Arizona, where he also served as principal. After earning his M.A. in School Community Relations, he served as principal at Booker T. Washington, where he installed a vigorous program "Foundation of Understanding" that emphasized the role of parents in the educational process. In 1959, he completed his Doctorate program in Education Administration and Supervision.
Dr. Warren's many accomplishments throughout his life include Professor Emeritus in the College of Education at ASU, the first African American Phoenix City Councilman and Vice Mayor of the City of Phoenix. They exemplify his hard-won personal success and his commitment to humankind. Dr. Morrison F. Warren died on April 9, 2002.
Video source:
YouTube
Sources: